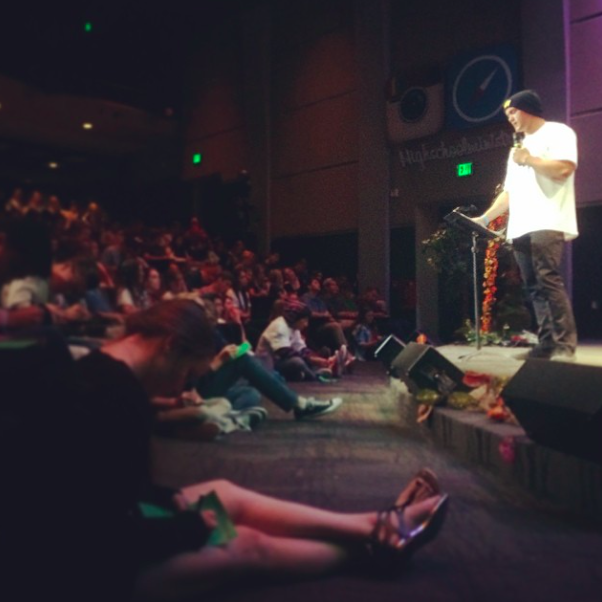 Our profession has a problem.
Be keenly away of your calling
Not everyone is called to youth ministry for life. If you're called to ministry, or just to the church – leaving youth ministry might not be that big of a deal. Either way these principles will help you in most areas of ministry.
If you believe statistics (and 89% of you do) it appears that your current youth ministry position will end with you searching on Monster.com in about 16 months. I've joked with my friend Doug Fields that his book, Your First 2 Years in Youth Ministry, will always be a best-seller in our field because of this painful turnover.
It needs to stop. It isn't going to be easy because so many of us end up wounded soon after the honeymoon ends. We end up anticipating attacks rather than teamwork and expect jeers instead of cheers. It isn't going to be easy, but if you want to become a youth ministry lifer I think there are a few ways to stay strong for the long haul. Here's a little of what I've learned:
Hold some stuff sacred
If you want to be in youth ministry 5 years from now, you have to set some boundaries on your time and life. Do you take a day off every week? The occasional week-before-summer-camp can get overlooked but if you're cheating too often you won't last. How's your family life (56% of you have kids)? Having a long view of youth ministry means putting your family first. If you're constantly telling your kids to wait or looking at your phone when you should be looking in their eyes then you have a problem. Your spouse is sacred. There is a connection between your faithfulness to your spouse and your faithfulness to God. Get some exercise this week (I get to the gym 14% of the time). Care deeply about these things, and it'll truly increase your chances of lasting in youth ministry.
Let some stuff go
Too often youth workers want to fight over things that don't matter. We take on stand when we should be sitting down. We speak up when we should probably shut up. Over time, you'll begin to understand what is truly worth fighting for … if you fight for everything (100% of the time), you'll be too wounded to stay in the fight. Maybe take some time today to reflect on some things you're holding on too tightly.
Surround yourself with the right people
Want to stay in youth ministry for the rest of your life? It isn't going to be easy but having the right people in your life will make a huge difference. Get these 3 people right now: 1) a ministry cheerleader, 2) a ministry mentor and 3) someone who doesn't know you work at a church. Who is cheering you on? Who is in the stands watching you and yelling encouragement (88% of us have someone yelling at us … but it isn't encouragement)? Who is the wise sage in your life nudging in his or her practical wisdom? Who do you get to hang with who know and cares nothing about your career. These people will be life-giving in the long haul.
Follow these principles to become a youth ministry lifer … don't end up a statistic.
JG