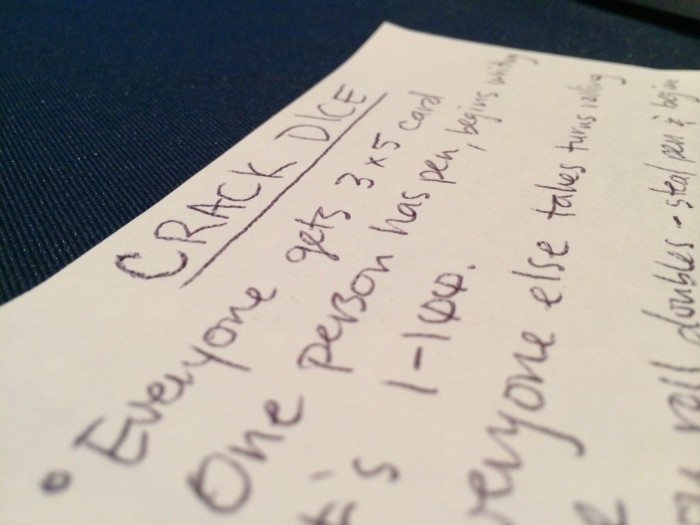 I'm not sure where the name came from … but this game is simple, easy fun. It is called Crack Dice and the student ministry team at Granger Community Church introduced me to it and I had to share. Props to Greer Evans (the director at GSM LaPorte) for creating it. Here's how it works:
CRACK DICE
Everyone gets a 3×5 card and sits around a table. There is one set of dice on the table.
One person (selected however you would like – oldest, youngest, nearest birthday, etc) has a pen, begins writing #'s 1-100 as fast as clearly as they can!
Everyone else takes turns rolling dice in a clockwise motion
When someone rolls doubles, the next person around the table grabs the pen and starts writing down #1-100 on their card
When someone rolls snake eyes (2 dice both with 1 facing upward) pass the paper to the left.
The first one to write out all numbers 1 to 100 on their card wins!
Such a simple, fun game! Perfect for the countdown before service or a fun icebreaker. Winner!
JG