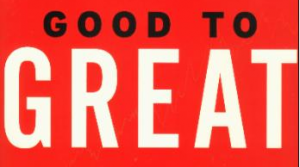 Today's Shout Out Friday is from the guys I got to guest blog for from the post earlier this week on my blog. (Click HERE to check that post out.) Generation to Generation Youth Ministry is a great blog with some real, honest posts from two dudes who love the crap out of students and have some amazing insight to youth ministry. Be sure to check them out and enjoy this post from them titled "Good Example or Great Example":
Tonight I had a phone call from the mom of one of my high school small group students. During the conversation she thanked me for being a good example for her son. After the call was over I began to think if I'm a good example, what could I change to be a great example.
When we decided to get into student ministry either as paid staff or as a volunteer I think that all of us agreed that we need to live our lives to a higher standard because we are an example to students of what a Christ follower is. None of us can be perfect all the time but there are things we can do to ensure that we are putting our best foot forward when it comes to being a good example.
I asked myself the following questions, ask yourself and evaluate your answers.
Language Am I careful how I talk, not just when students are around but all of the time? – Don't use foul or abusive language. Let everything you say be good and helpful, so that your words will be an encouragement to those who hear them. – Ephesians 4:29 NLT
Relationships How you treat others is a big example to students of a Godly man or woman. If you're in a relationship, is it Godly and pure? You can't teach students about purity and saving sex for marriage if you're not living it yourself. They will see right through you.
Gossip Don't get caught in the gossip circle. Gossip is a sin that destroys ministries. If you're not part of the problem or part of the solution then don't gossip about it.
Worship Make sure that you are attending worship service on a regular basis and that you are getting spiritually fed. You can't expect students to be church attenders if you're not. Don't spend so much timeserving Jesus that you don't have time for Jesus.
Quiet Time It's hard to get students to participate in a daily quiet time with God if you're not doing it yourself. It's also the way you stay connected to God. Pray for your students every day. Pray for your church and for your ministry. – Don't worry about anything; instead, pray about everything. Tell God what you need, and thank him for all he has done. – Philippians 4:6 NLT
I don't know about you, but I don't want to just be a good leader, I want to be a great leader. Every now and then we need to stop and evaluate our lives, I did tonight and I know I have to make a few changes.
What do you think? What do you wish you did great? How do you take the first step?