GUEST POST by Jonathan McKee. Jonathan is the author of numerous books including the brand new Candid Confessions of an Imperfect Parent, as well as youth ministry books like Connect: Real Relationships in a World of Isolation. You can find his excellent blog here.
I recently had the satellite guy come out to my house and install some new stuff, and as with many new TV packages, I ended up with free Showtime for 3 months. Any male who has browsed late night TV with premium channels knows exactly what this means! It means I need to hand the remote to my wife and have her block the channel! (Showtime might as well be called "Ho"-time in those late night hours.)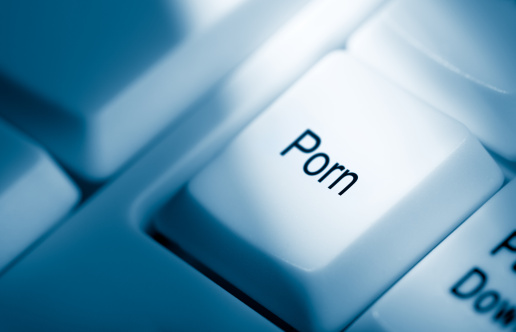 Maybe some people would say that I'm taking the whole "flee from sexual immorality" thing (1 Cor. 6:18) a little too far. But here's the reality of the situation. If a guy (regardless of age) is browsing TV by himself and lands on a channel where two naked girls are making out with each other… it's pretty tough to change the channel. I've failed in that realm before. So I'd rather not be put into that situation in the first place.
So what if I didn't "flee" the girls of "ho"-time? Are there any real consequences? I mean… seriously. The world seems to think that porn is no big deal. Is there really anything wrong with porn?
I must be the father of teenagers to ask those kinds of question. Because that's exactly what many teenage boys would ask today. Porn is ubiquitous in this world, many of their friends are not only watching it, but talking about it at school; it's a huge temptation for guys of all ages today. Today's teenagers don't want to just hear, "Don't do it." They want to know why in explicit detail.
Dads, let me encourage you not to be afraid to have a candid discussion with your sons. They need to hear the uncensored truth from you. I promise you, they're hearing lies on almost every other front. So here's two blog posts about "fleeing" porn, each providing a great reason we can provide for teenagers today.
Two Huge Reasons to "Flee" the lure of porn: God… and Impotence.
1. Disappointing God. In a world that seems to be pushing God away, this might not seem like a big deal, but according to the CDC's brand new report about sexual activity among teenagers, the number one reason teenagers provided for waiting for sex was that it was "against religion or morals."

Funny, you'd think that the 2008 announcement that 1 in 4 teenage girls has an STD would have frightened teenagers to chastity. But the fear of STD's wasn't even in the top 3 reasons for abstaining. God and morals trumped everything.

The Bible is pretty clear about porn, even though it doesn't mention "porn" by name. In I Corinthians chapter 6 Paul asks us to literally "flee" sexual immorality, or to use a big church word, flee "fornication." Fornication could be defined as the "voluntary sex of an unmarried person." Paul is basically telling us, don't have sex until you're married—plain and simple. Sex is an awesome gift that God created for us to enjoy with one person for the rest of our life. That's a pretty cool gift. The Bible isn't afraid to talk about the benefits of this amazing gift in explicit detail (Proverbs 5:17-19). We shouldn't be afraid to either.

The stakes were raised a little bit when Jesus himself introduced the concept of "lust" in his "Sermon on the Mount." Jesus basically said that if you look at a women and think about sex (guys know exactly what he's talking about here), then you've committed adultery in your heart.

Gulp!

No male who is honest with himself would argue that he isn't lusting when looking at porn. (He isn't thinking about the economy!) The fact is… when we're looking at porn, we're disappointing God, and eventually we're going to be disappointing our spouse… which leads me to my second point… impotence. And I'll cover that in my next post!
REASON #2 (impotence) will appear tomorrow.
Question: What do you think this issue is so difficult for parents to discuss? Thoughts?
If you like Jonathan's candid approach to this topic, then you'll really enjoy his practical and transparent approach to parenting in his book, Candid Confessions of an Imperfect Parent.