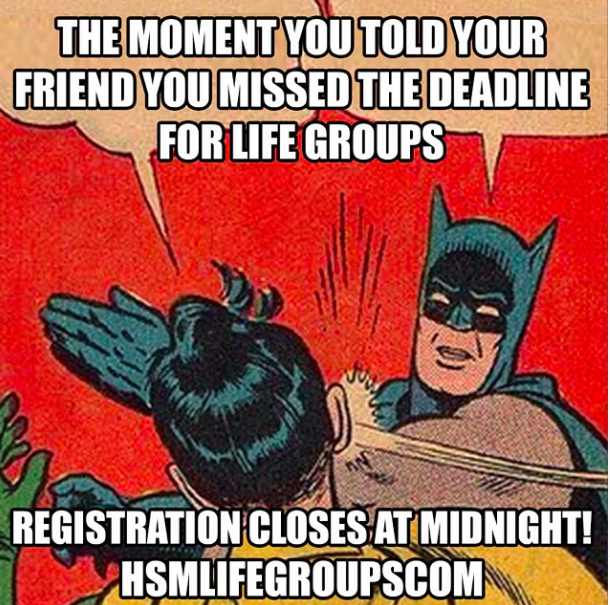 Weekend Teaching Series: ICON (fall kickoff, week 2 of 3)
Sermon in a Sentence: Jesus is the bread of Life.
Service Length: 79 minutes
Understandable Message: This weekend we continued the ICON series about the "I am" statements of Jesus. This week we were in John 6 talking about the Bread of Life. This talk didn't have the normal schedule prep time (because of D6 conference) but spent a lot of time wherever I could prepping the message. In 20 years of youth ministry – I've never taught this passage! It was fun to have it come alive to me and work hard for students to understand the nourishment and necessity of God's Word in our lives. We pulled it all together with communion at the end for a powerful weekend and followup with our kickoff week last weekend.
Element of Fun/Positive Environment: We went for a waaaaaay different service than normal, and the huge risk also had a huge payout. We couldn't outdo last week's back to school kickoff games and prizes, so we decide to do a "Late Night" television show complete with a short opening monologue, funny interview and Shock Collar Karaoke. It was incredible, creative and fun.
Music Playlist: Wake, Forever Reign, Scandal of Grace, This is Amazing Grace, Divine and Holy
Favorite Moment: I had a great conversation with a student who was there for the 2nd time ever. She was so thrilled to be joining this community, growing so much, and even brought her mom with her this week. It was SO fun watching this girl who normally sits on the outside go all in! She signed up for a ministry and a

Up next: ICON (week 3 of 3)