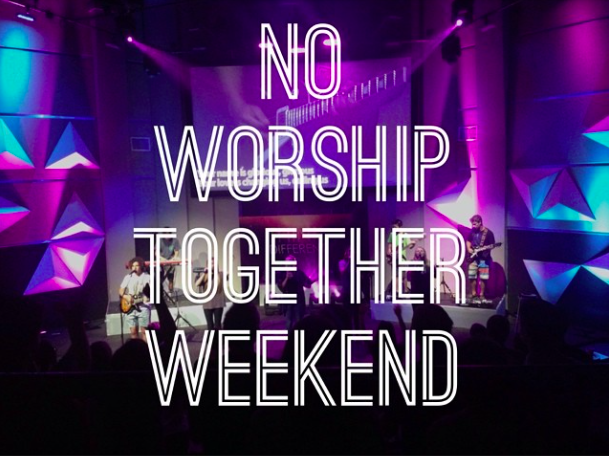 Weekend Teaching Series: Excuse Me (1-off)
Sermon in a Sentence: We don't make an impact for God's Kingdom because of excuses.
Service Length: 66 minutes
Understandable Message: This weekend we had our college pastor, Mike Brook teach our high school students. The timing of it was fantastic as our seniors make the jump up to our college ministry for the summer and we have a College Ministry (CM) Preview Night this Thursday. Total win – he did a great job walking students through many common excuses that prevent us from
Element of Fun/Positive Environment: We introduced the summer interns this weekend – and played a fun game, "Are You Smarter Than an Intern?" which got some good laughs and was pretty clever spin on a normal trivia game. There were a decent number of faithful students serving in areas of ministry, creating a fun, welcoming environment, too!
Music Playlist: We Shine, God Above All, Wake
Favorite Moment: This weekend we were short one camera person and the students in charge of that ministry jokingly asked me to step in since I wasn't teaching this weekend. Well … of course! It was so fun, and great bonding with the students who serve every week. The time went SO fast, it seemed like the hour passed in an instant, and I was tense the whole time hoping not to screw up. So fun!

Up next: Worship Together Weekend (Father's Day Weekend)