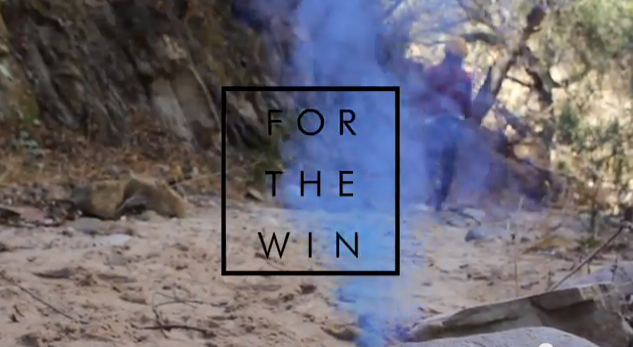 Weekend Teaching Series: For the Win (series kickoff, week 1 of 3)
Sermon in a Sentence: Character is where all of your decisions flow from, and integrity is one of the most important foundations of it!
Service Length: 76 minutes
Understandable Message: This past weekend we kicked off a brand new series about biblical character qualities called For the Win. This week I took students on a journey through integrity, talking about why we don't choose integrity and why it is so important in our lives. Students responded well to the message and I had great conversations after each service. We also included a specific resource for students to pick up at the Grow Booth this week (Live Large, Be Different, Shine Bright by Doug Fields and I) as well as gave students a memory verse key tag to be reminded to have integrity, too.
Element of Fun/Positive Environment: This week we played You've Got to Be Kidding Me and had a fun couple of videos that helped promote some upcoming events. Fun, clean program!
Music Playlist: Eye of the Tiger (cover w/rap), We Are the Free, Here For You, Overcome, God I Look to You
Favorite Moment: Our whole church added a new service to Sunday afternoons (a 5th youth group service each weekend) this past month and it has had pretty low attendance from the inception. This week, instead of just repeating our program again, we just ordered a pizza a hung out and talked about the topic of the weekend. It was so relational, so fun and delicious. Total win.
Up next: For the Win (week 2 of 3, Kurt Johnston speaking)