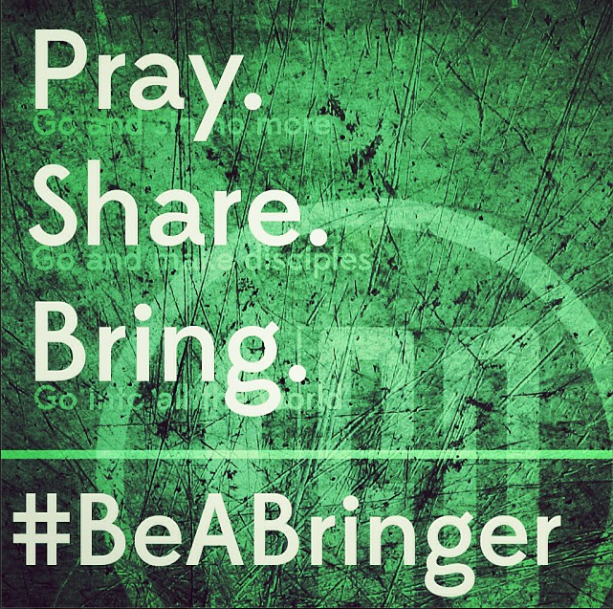 Weekend Teaching Series: GO (series finale, week 3 of 3)
Sermon in a Sentence: We are Jesus' disciples, carrying the Good News to our friends and family. Go!
Service Length: 74 minutes
Understandable Message: This week we finished up the Go series by talking through the Great Commission to "GO, and make disciples" – it was so much fun and included a clear challenge for students to #beabringer. I asked 3 students to come up and share their stories as part of the talk – each of them had a different path to faith that included someone praying for them, living a Christian life and eventually inviting them to be a part of a Life Group, youth group service or summer camp event. It was so fun to share with students the crisis of their friends and family living apart from Jesus and the incredible gift and responsibility we have as His followers to share the Good News!
Element of Fun/Positive Environment: This weekend we played App Showdown and had a ton of fun with Temple Run 2 going head to head on the big screen. We also had a ton of student leaders serving in all sorts of capacities, and played "What the Fox Said" which has been a huge hit for a few weeks with the teens, too. So fun!
Music Playlist: Take it All, Oceans, Let It Be Known, Go
Favorite Moment: Having students share is always an incredible thing – but I love that their friends and family all come to hear them speak as well. We had so many visitors this week because of the 3 student testimonies! Love, love, love it.
Up next: Worship Together Weekend: October