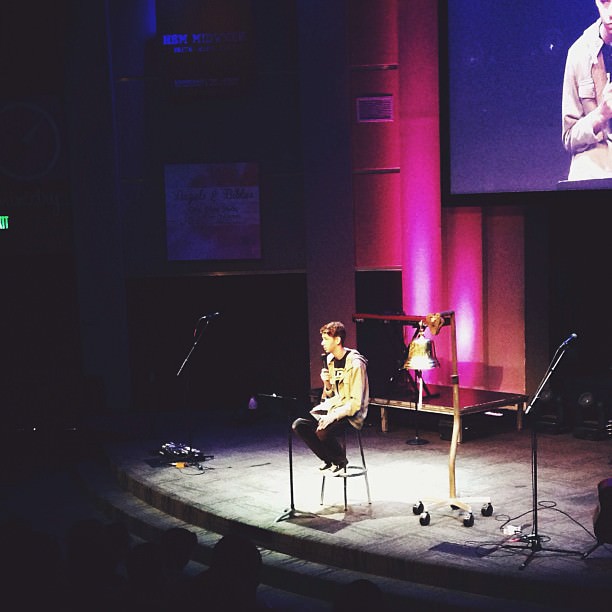 Weekend Teaching Series: Camp Celebration Weekend (1-off)
Sermon in a Sentence: God did some great things up at camp this year!
Service Length: 114 minutes (Yup, we almost had a 2 hour youth group!!!)
Understandable Message: This weekend we had a stories weekend where we have 4-5 students share their testimony from this past week's summer camp. We also opened up the microphone to the crowd to share their stories as well. This isn't something we do a lot in our youth group, but it worked incredibly well and really allowed students to share what they experiences, what they learned and demonstrate all that Christ did in their hearts this week. It was a loose service, but very positive and encouraging to see all that God had done. It was also awesome seeing so many students back who haven't been in a while, too!
Element of Fun/Positive Environment: The week we had TONS of energy and passion in the crowd coming off the summer camp high. We played Jiggapuff, maybe one of the silliest and easiest games to every be played in youth group. I'll do a post later this week so you can steal it as a freebie or something, too. Such a fun and epic weekend!
Music Playlist: Closer, Oceans, He is Alive, Let It Be Know, Scandal of Grace, Freedom Generation
Favorite Moment: Without a doubt hearing students all sing as one voice – epic sound filling the youth room! Gives me hope for the new school year, students sharing their faith, and living out their faith in Christ in every way. Whew!
Up next: Worship Together Weekend: August