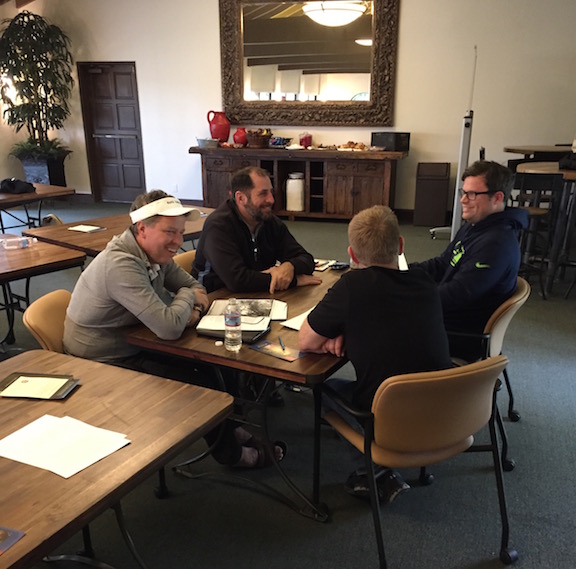 We got back last Friday from our volunteer overnight retreat and it was great! What an incredible weekend of fun, laughter, learning and rest. We had a good number of volunteers commit to attending, and were thankful our team saw the value of retreat. Here are 3 reflections of the event we're just coming back from!
Getting away changes conversations
I have conversations with volunteers all of the time! But these were different – it was fun to have a more deliberate pace and leisure to be more thoughtful with responses rather than always on to the next thing in the middle of an event or quick after a training. Spending 2 days together, rooming together, late night board games … all so fun!
Everyone needs to rest
I needed a break, too! It was so great to have permission to break the schedule and routine and get away. The theme of the retreat was rest, part of that was physical and even included a nap! I'm so in! Easily my favorite part though was the time to reflect – I'm a fast-moving, forward-thinking personality, so some time to reflect was foreign but welcome.
Our people are all in
One of my favorite moments was just settling back and listening to our team. They are all in! they are loving our students, moving into some of the toughest situations we face as a ministry. They love our students, love our pastor and love our ministry. I'm honored to serve alongside them!
Do you ever do volunteer retreats? I'd sure encourage it – it might just become an annual event for us!
JG
{{cta('4f6ef428-1f1c-4882-93b5-cc46cc7565a4')}}