Jim Burns and I are hosting a Family Ministry Conference at Azusa Pacific University (APU) on May 10-12, and our creative friend Adam McLane (who did a a great job on our website) used his Photoshop skills to provide a little humor.
The best caption for this photo (left in the comments' section) wins one FREE registration to the conference. Let the games begin and we'll announce the winner on Monday.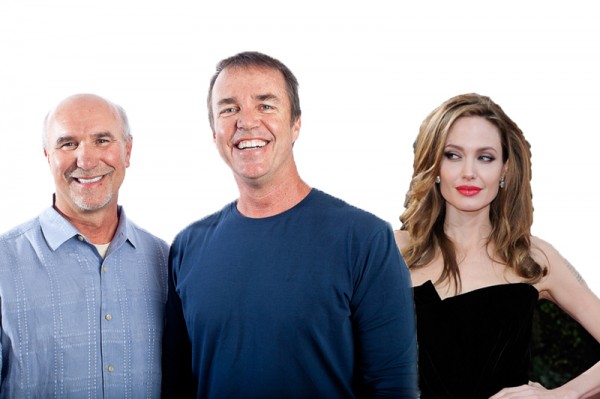 Question: Give it a caption here. You may be the winner!
The winners have been chosen by my small group of 10th grade boys & my wife Cathy. Humor is subject. No arguing. Instead of 1 winner…there are 3. One FREE Registration per winner:
******

Nic Ferguson: "What do you guys know about families? Is your family as big as mine? I should be leading this conference." – Jolie

Bob: "Usually I have guys like this stalk me, so let's even the score a little."

Adam: Angelina shows off her two new adopted sons.