I wish you were there!
Last weekend we had such a great time in our hunt for a location for our Student Leadership Conference (coming to the east coast July 11-14, 2012)! While many youth workers joined us for a meal and good discussion, I didn't do a good job giving people enough time to join us (people who followed my Twitter found out the meeting-up details). I only gave people an hour or two to look up a meal location and drive there. But, those who came were treated to a free meal–courtesy of Youth Specialties (#yslistens tour)!
Fun people, great stories, incredible churches…a wild ride. Here's our details from day 1 (last Friday). Day 2 & 3 will come tomorrow.
Traveling with me were two of my favorite friends that have worked with me on the Student Leadership Conference from day 1 (Jana Sarti & Neely McQueen). The ladies flew thru the night (from Seattle) and picked me up in Virginia on Friday morning.
From Dulles Airport we drove straight drop to Chesterfield, VA where we were shown around Southside Nazareen (thanks to longtime friend Steve Haper). They have a great church that even has a paintball area in the woods behind the church.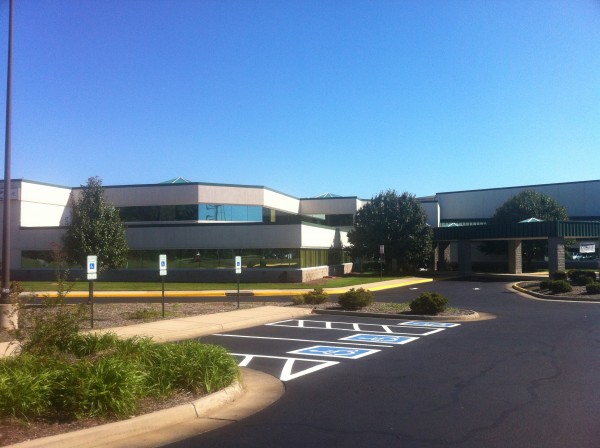 Then, I Twittered that we were meeting at Bottom's UP


They showed up! This was our largest group (probably because it was a Friday and they had more than an hour notice]. I was shocked when I walked into the restaurant and a table of 22 was already filled.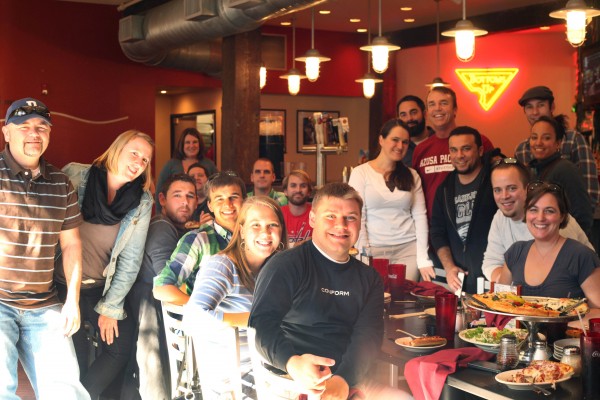 After lunch I jumped in the car of youth pastor Joey Rolen and we visited his church, Swift Creek Baptist.


Very nice location, great facilities, cool youth room and Joey was a gracious host (gave me too much candy tho)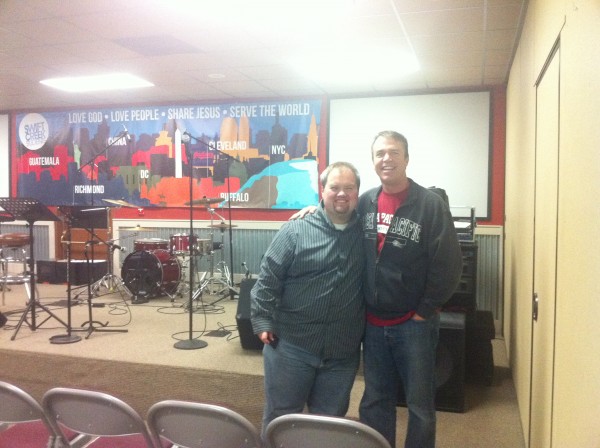 After being with Joey we drove north and hit some strong DC-area traffic as we made our way to Bridgeway Community Church. We were supposed to be there at 6:00pm because the youth pastor (Jared Sober) was speaking at a junior high event at 7:30pm. In typical late fashion, we rolled up at 7:20. I know! Jared was so calm and he showed us around a very nice facility where the church has been built in an industrial location. Great auditorium and a very youth ministry friendly team.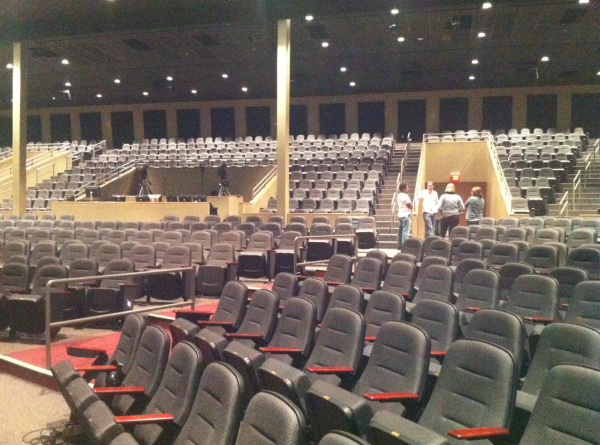 As Jared was speaking we Twittered that we'd have a late dinner at a nearby Chevy's (it wasn't my favorite eating establishment, but it was the only thing that we could count on being open at 9pm).
More amazing youth workers and incredible conversations about what's happening in the world of youth ministry in this part of the world. Again, another meal sponsored by Youth Specialties.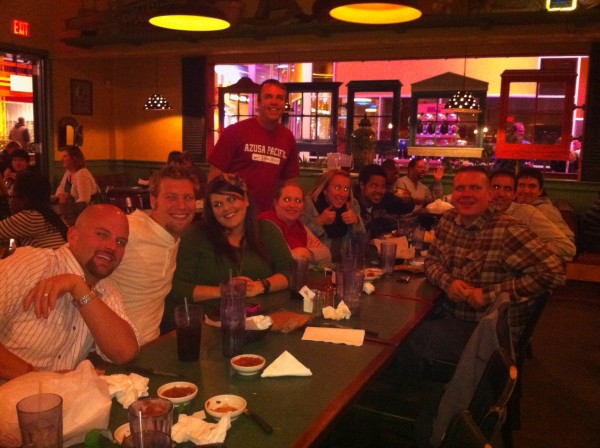 After dinner we went to Severn, MD and made a late-night church visit with Jason Harris (Heritage Community Church). We've known Jason for a long time and he was gracious to show us around his amazing facility till about midnight. There were so many rooms and aisles and places to scare Jana that it was one of my favorite facilities to tour. I'm not sure it's big enough for what we need, but it was so fun there (we were tired and everything was funny).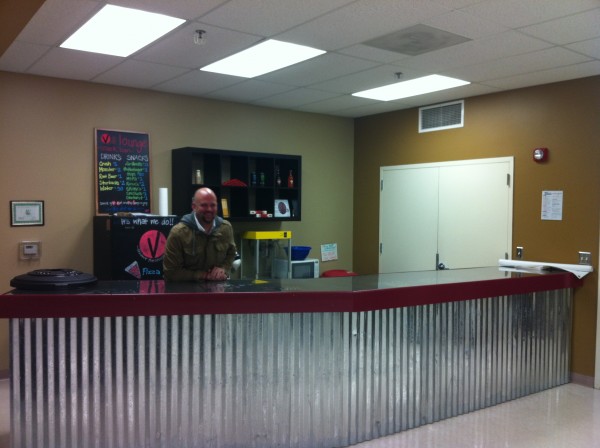 Five churches in one day over a couple hundred miles. And that was just day 1. More photos, stories, and observations from the rest of our trip will be coming tomorrow. Oh I'm sure you'll have a hard time sleeping because there's so much expectation.