This is a guest post by my good friend Marv Penner. Marv is a global youth ministry leader, the author of several books, a professor, leader of Youth Specialties Canada, and prayer warrior. You can follow Marv on Twitter at @marvpenner. If you're interested in writing a guest post, go here for details.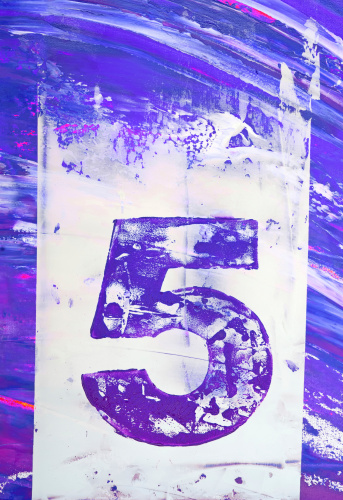 If you didn't read yesterday's post titled "Thanks, but no thanks: 5 Volunteers you DON'T want on your team" you may go back a day to grasp the context of what's going here and see the first two types of volunteers to avoid. Below are the other 3 kinds of volunteers that you can probably live without.
3. Bernice-Behind-Enemy-Lines: Bernice worked undercover but it was a long time before I knew it. She was faithful in her attendance, did what she was asked to do and developed some pretty good relationships with students but as it turned out, her actual job was to spy. I should have seen it coming. People in the church knew she loved a juicy story. She seemed to have the dirt on everyone and it gave her great joy to be able to share that dirt – often in the form of whispered prayer requests or "because I really think you ought to know this!" Inside information was her currency of power and being on the inside with a bunch of teens in what was a pretty open and trusting community gave her a whole new source. Not only did she end up telling kids the secrets of other kids, she also became the eyes and ears of parents who needed someone to tell them what their sons and daughters were up to and in the end started running to the senior pastor every time I did something she thought he needed to know. It was a nightmare showing her the door.

4. Luke-Lonely-and-Looking-For-A-Life: Luke was socially inept – sorry but there's no other way to say it – except to use words like awkward, intrusive, inappropriate, and obnoxious. He didn't have a lot of friends his own age (early thirties and single) and it was with good reason. When he heard we were still looking for volunteers at the eleventh hour he stepped right up. He saw our team as a group of people who would accept and love him as he was. They were a fun-filled community of adults who shared lots of experiences as part of the youth ministry staff and he saw them as his ticket to a social life. I think I've said enough! The impact Luke had on the team was that he made everyone else want to quit! Turned out it just wasn't worth it at all! I learned that a short probationary period is a good idea… and asking your current volunteers how they feel about people you're thinking about adding can be very helpful.

5. Theo-This-Will-Be-Good-For-You: I won't take a lot of time to tell you about Theo, but I have to admit there have been a few of them – and a Thelma or two as well. These are people I've recruited to the team primarily because I thought it would be so good for them – new believers I thought would benefit from an opportunity to serve… people with personal baggage (often hurt) who I thought might find some healing in helping out… even people who needed a placement for a class or academic program they were enrolled in. But here's what I've learned – and I know it sounds harsh. If it's mostly about what it will do for them it probably won't serve the team or the students very well. I've spent a lot of time baby-sitting volunteers who just weren't "ready for prime-time" yet and I've always regretted it in the end.
Hey, I know how important it is to have enough volunteers, but don't let a looming deadline force you to compromise the high standards you've set. Trust God to put His team together and keep the bar high. There's just way too much to lose.
Question: Do you know any volunteers who should never have been given a role in youth ministry? Fight the temptation to publish their names, but let us know the lessons you learned when the wrong person was invited to join the team.
Your pain could be a rich learning for us.
Are you getting this daily blog in your email inbox? Real easy–go here.