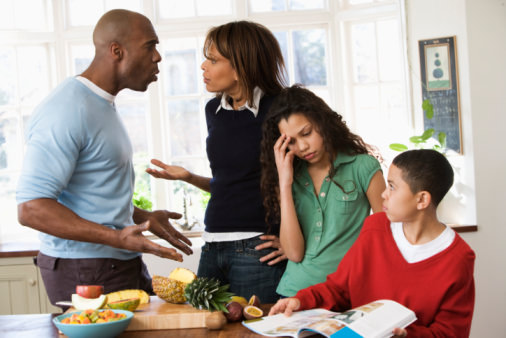 "Partnering with Parents," seem to be the buzz words around the youth ministry water cooler. Earlier this week we saw an amazing video interview with Jim Burns on this topic. (You can watch that here.) We are constantly talking about the importance of what it means to come along side a parent and support them in their journey with their children.
However, more often than not it feels like the word "partnering" is really just another way of us saying, "Why won't parents buy into my agenda for their child at youth ministry?" Think about it. How often do we talk family ministry and then spend our time complaining about the way parents aren't listening to US?
Part of the problem is that too often we see ourselves as Joshua, instead of Aaron when it comes to the home. We think that like Moses, the parent won't really bring the students "all the way" into the "promised" land of a deep relationship with Jesus. We are the ones who will bring them over. That is not our job. Remember, no matter how much time a student spends with you, they will always go home. We are Aaron. Sometimes when parents stutter, we help them know how to say what THEY need to say. Other times we hold up their arms in the battle they fight daily for their children's souls.
It starts with the relationship not being one sided. Where do we begin?
Throw Out The Newsletters and Emails
Nothing is colder than sending home a piece of paper to a parent, or worse yet and email that reads, "See the attachment." These are great mechanisms to send information home to parents, but that is all you are doing: sharing information. This is not "partnering." This is letting them know about something they may or may not care about. View anything that does not actually "talk" to parents as ways to communicate information and news and nothing more.
Mobilize
What are you doing to actually get to know the parents of your students? I have a system. We make sure we meet and greet parents as they drop students off. Any one who is picked up at their home, we go to the door. Then once a month EVERY parent gets a personal phone call from their child's small group leader. They say these words, "Thank you for allowing your child to be a part of my group. I just wanted to tell you how much I love having them as a part of my group. One thing I really love about them is…" It took some organization and training of our leaders. However, it has provided and open door to get to know what's going on at home, through the eyes of the parent.
Ask Them What They Need
We love to cast the vision for our youth ministry so our parents are "in the know" of where we are going. Ever had a brainstorming with your parents to ask them their needs? We think the natural step to partnering has to do with offering parenting seminars and classes. Ever done anything to actively engage parents in what they are looking for? When I have done this it has shocked me every time what parents ask for, and rarely is it what I would have offered on my own.
No you will never make everyone happy. As Dr. Burns pointed out in his interview there are always going to be parents that disengage no matter how much you attempt to journey with them. However, I do believe we start with the question:
If I am "partnering" with someone what does that ACTUALLY look like?