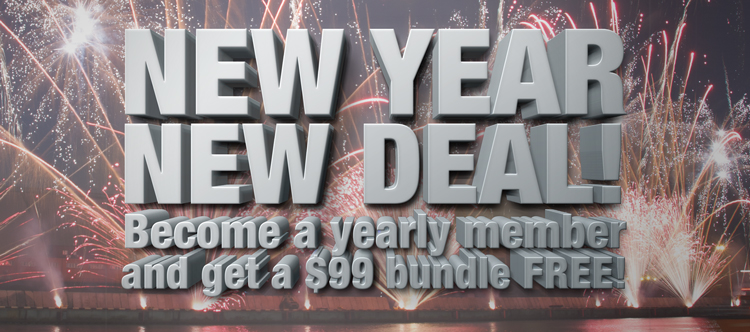 WELCOME TO 2015!
It's a new year and that means we have a new deal for you! Become a DYM Yearly Member and get a FREE teaching bundle worth $99 INSTANTLY! Great way to start off 2015!
You know what that means—another excuse for us to give you a NEW deal—and it's a great one! Here you go: when you become a new DYM Yearly Member you INSTANTLY get one of our best-selling teaching bundles totally FREE (worth $99+)! This is a great way to start off 2015! Deal ends Tuesday, January 13th at midnight.
If you're new to the DYM-world you might want to check out the 8 products members get EVERY month: Video Training, Games, Student Leadership Material, Free Texting… seriously, it's the Greatest Deal in the History of Youth Ministry. There's so much usable stuff every month… PLUS $20 in store credit. Oh yeah, yearly members also get the 12th month free and we'll call* your senior pastor and petition them for an extra day off every year, too. It's THAT good!
{{cta('b86083d1-1b0c-4489-b456-e5fca6b7a1a6')}}
*by call we mean we'll pray for his/her heart to soften