.
Walt Mueller visited by small group of 9th grade guys a couple weeks ago and taught about culture and how to discern all that kids listen to, watch and experience. It was great. Last night we had our small group and Walt send them a package containing copies of his book: 3D guide–how to use your head to guide your heart.
Here's the letter that came with the books:
"Hey Freshmen! Thanks for letting me crash your small group last Wednesday. I had a blast! I've sent some things to Doug to pass on to you. I'm hoping I can get back there to see you again soon. Until then, let your faith inform your every thought and action."
Blessings,
Walt

The photo below is the boys holding copies of Walt's book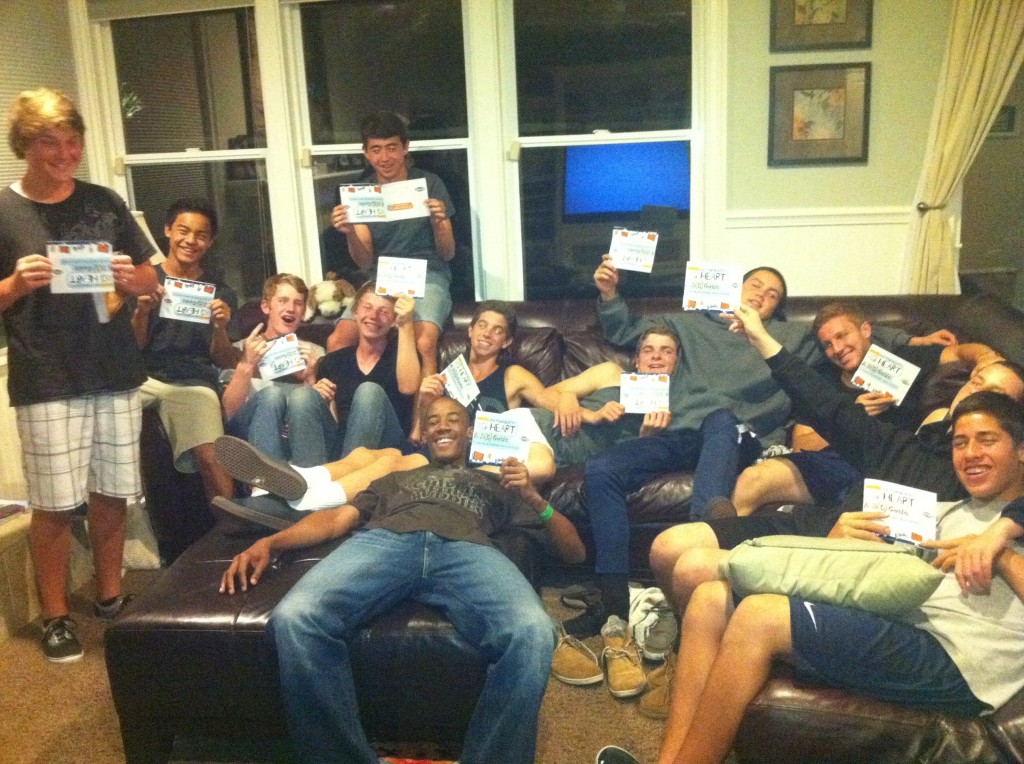 .
.
Some random thoughts from last night:
1. Walt is amazing to do this.
2. My guys cheered after I read the letter and gave them a copy of his book.
3. We had a great discussion about the 3D format/content (Discover, Discern, Decide).
4. One guy said, "This is the size of book I will read." (it's 12 pages)
5. Another guy said, "I've never read a book in my life."
6. I love this group!
7. They are very funny and obnoxious and occasional deep.
8. I love my ministry friends who care about teenagers.
9. I'm also glad when they eventually go home and leave my house.
10. I can't think of a better way to spend a Wednesday night.
It worked for my group, I'm sure it will work for yours too:

What resource(s) do you use to get kids talking about culture and discernment?
.