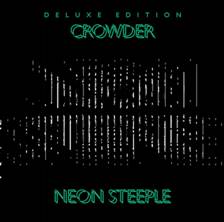 Crowder is one of the central names in worship – fun, playful, inspirational and singable songs for the church. A new album is always welcomed and releases tomorrow on iTunes and everywhere else music can be downloaded.
The highlight of the album is I Am (lyric video embedded above as well), which is a song sure to make the rounds in churches and youth ministry conferences for the next couple of years. My Beloved is also a great song, which brings back the lawful vintage/bluegrass feel that Crowder loves. Other highlights include You Are, a fun techno song that mashes up sounds with great success, and This I Know, a song that feels like it is pulled out of forever ago and lands in the church today. Love it!
Get it for sure – good, good stuff!
JG