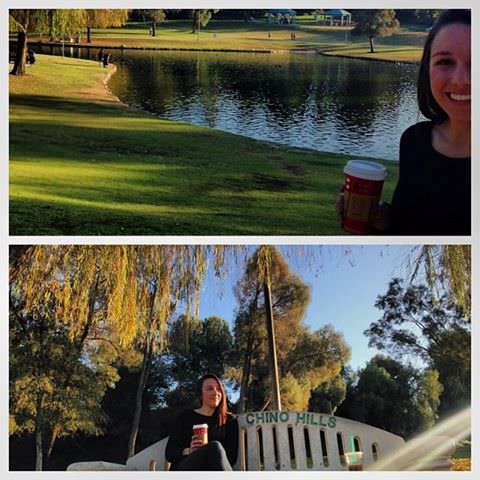 I have gotten to spend the last two New Years with my wife. She is awesome by the way. We started this tradition last year and we continued to do it again this year. Basically what we do is into Starbucks and I get my regular iced coffee with two pumps of vanilla and Kristin will get a grande iced 4 pump vanilla chai with no water extra ice in a venti cup (complicated I know) and we will go to the local park with a lake and reflect on the last year of our lives and talk about how we would like to see God move in our lives in the coming year. This has quickly become one of our favorite traditions that we get to do as husband and wife. I take out my Evernote app on my phone and we take a look at last years list and we begin to go down it and start to cross off all of the things we put down as prayers that we have seen God answer in the last year. One of the best ways to see how much God has truly moved in your life is to be able to really look back and see how God has answered your prayers. Writing them down helps you in this process.
Then we make a new list for this year and just start listing our goals/dreams/prayers of both of our lives. It could be something simple or it could be something what we deem impossible and we would need God to pull through in a huge way. It doesn't matter. If it's on our hearts it's on the list. We then take a few minutes and pray for those things on the list and thank God for the answered ones from last year, and every month or so we open it up again and we will add new things on there as the year goes on. It's probably not the best way to do it, there are probably better ways to do it but it works for us so far and we really enjoy it so I thought I would share and maybe you can try it with your spouse if you have never done it or if you are single it's still a great exercise to do as well.
I highly recommend it. When it comes to a year, goals, and prayers one of the best things you can do is talk about them with someone you care about and then give it to God who handles all of those things.
Here is how we break down our list:
Places we want to go to and visit or see. We want to go to New York on vacation, just us two.
Personal goals and prayers. We both have members in our family who don't know Jesus and we hope we can be a light to them and look for opportunities to minister to them. We also have been trying to buy a house for a year, so that's a big one.
Spiritual. I want to do a 24 hour get away/prayer/fast thing just to reflect and spend some intense time with God. I never have done something like that before.
Ministry prayers and goals. I want to make it a goal to meet with 1-2 leaders a week. 1-2 students a week for one-on-ones.
It's easy, but beneficial. I challenge you to try it if you don't already. If you do, what does your look like?