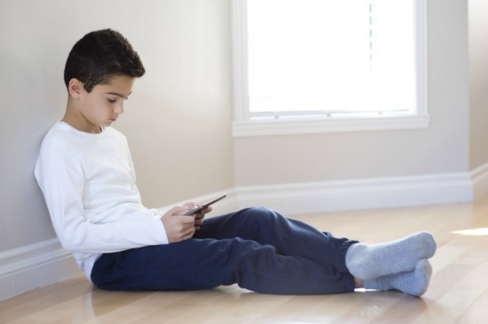 The web can be a very dangerous place for surfing. Like shark-infested waters, the internet is full of threats to the safety of our students. Without any censorship, you never know what kind of content is going to pop-up. Teenagers could be looking at a harmless site, but all of a sudden be bombarded with something you never wanted them to see.
Check out this shocking statistic– "One in five U.S. teenagers who regularly log on to the Internet say they have received an unwanted sexual solicitation via the Web. Solicitations were defined as requests to engage in sexual activities or sexual talk, or to give out personal sexual information. (Only 25% of those told a parent)."
If we don't monitor what is happening on our children's smartphone or tablet, we are allowing anyone to come walking into their life, and we'll have no idea what is going on or being said.
You might be wondering, "But how can we live biblically with technology that didn't exist in biblical times?" Good question. This is where the Parent Techies Workshop comes in.
This is a great workshop for parents to learn the necessity of and tools to establish internet safety. The workshop teaches parents how to protect and connect: from setting practical boundaries and parental controls, to connecting with their children through cell phones and texting.
Parents will be walked through the process of adjusting the built-in parental settings of iPhones and Android phones, and introduced to mobile apps that assist in protecting their children. The workshop also examines parental controls on different web browsers and on YouTube.
As if you needed more convincing…this workshop also discusses today's most popular apps and their potential risks. Lastly, it touches on the sensitive, but severe, topics of cyber-bullying and pornography.
For only $10, you can have access to all of this information in one extremely helpful workshop.
A download of the workshop materials provides you with a transcript, powerpoint presentation, handouts, and promotional materials such as flyers and videos–everything you need to host the workshop that fits your ministry setting in one of two ways: a 3-hour presentation or a condensed 90-minute version.
The risks are too high to ignore the need to protect our children from the vast array of content on the internet. Lets help parents keep their children safe.
{{cta('c71c2919-c6cc-4654-8217-9354f0eee668′,'justifycenter')}}