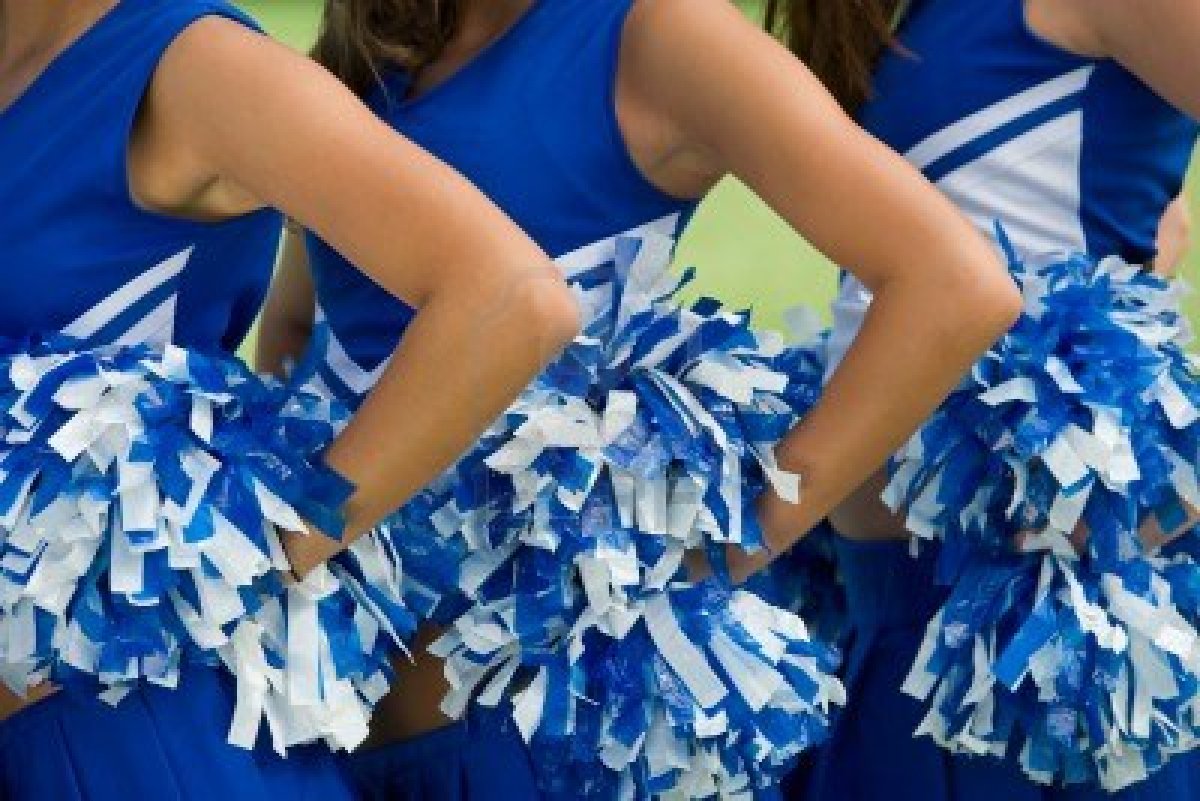 (image courtesy of feminspire.com)
We have all heard the story of the tortoise and the hare. The impetuous rabbit takes off with pride that he will win a race against the world's slowest animal. The tortoise keeps plugging along, when ultimately the hare falls asleep. The tortoise wins because he just keeps moving forward. This analogy is used the world over to remind us that if we just try, ultimately that is enough. I believed it too until recently.
I was at a local High School football game where my daughter is on the home team cheer squad. Now while she loves to cheer, her squad is not in danger of winning any national titles. Their purpose is not to dance, but to actually inspire the team to victory. Their stunts are elementary, when the coach is even brave enough to trust they can happen. They are fun to watch but nothing special. Then I saw the squad.for the other team. They weren't bad. They knew their cheers and executed them well. However, every cheer appeared to be in slow motion. They obviously wanted to ensure perfect execution of each clap and chant. Their goal was to show the crowd they were in unison and could cheer with precision while our girls, while sometimes out of sync, got the crowd to their feet time and again. The problem of course was no one really paid attention to them. They were so focused on performance they forgot the point of cheerleaders. The girls were doing their best, and as a cheer Mom I appreciated their effort. I was paying attention. However, it was easy to see which squad got their crowd more engaged as we chanted along with the home team.
It made me realize that slow and steady does not always win the race, especially in ministry.
Here's Why:
Perfectionism Stifles:
I live in this tension myself. No one wants to be the rabbit who doesn't win in the end because rushes through and doesn't think through a plan. We have all visited the youth ministry that shoots from the hip, and it is utter chaos. We can also be so focused on perfecting the plan that it never launches at all. Far more often planning and then a willingness to fail will take us farther. Find the balance between running fast and furious without care and trying to get it all right. Both extremes actually can stifle ministry.
We Miss The BHAG:
You have probably heard this one before: Big Hairy Audacious Goal. The girls missed the BHAG that was to get the whole crowd on their feet screaming for their team. What's yours? Is it that every student in your ministry would have a vibrant relationship with Christ? Is it that not one student in your town would miss their chance to walk with Jesus forever? Take a moment, and a deep breath and remember the BHAG the Lord put in your heart. Focusing too hard on precision sometimes obscures the bigger vision.
The Problem Becomes the Focus:
"I am trying!" becomes our battle cry. At least we are steadily moving forward is our mantra. Yet, if we just keep looking at how far away the finish line is then we lose. Unfortunately, when cheerleaders don't inspire cheers, it's easy to think, "No one cares anyway." Sometimes we have to readjust our focus to see that finishing well is what matters most. The problem was not that these cheerleaders had practiced or that they were trying. They simply weren't brave enough to try and speed it up. Will you do whatever it takes to cross the finish line?
Seth Godin, marketing guru, has made waves in the past few years pushing the masses to be creative without abandon. He has pressed that the industry of processes, guidelines and best practices has stopped allowing people to mess up and be creative. Now I firmly believe that the Lord, as the King of all the Universe is powerful enough to move mountains and shake foundations no matter waht we do. He's going to be at work and yes he cares about order. This post is not telling you to throw all caution to the wind. Yet- maybe it's time to worry a little more about cheering than getting it right.
What do you think?
@leneitafix