I love a good deal!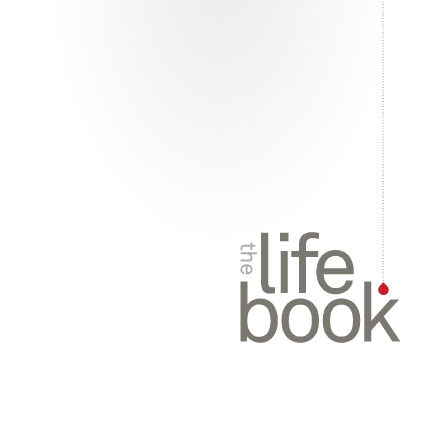 I really love a good youth ministry idea!
I love when both of these are combined!
Several months ago I was introduced to Life Books on our podcast. I couldn't believe that they were giving out free Bibles to youth groups to have their students give them away–as many as they wanted! It wasn't a normal Bible, it was a student-friendly (check out a PDF design here) Bible. Well, I'm no sucker… we asked for hundreds… and we got them. Free!
Still blown away that they've done this for many months.
The people of Life Books are still doing it! Who is "they"? Well, they are the fine people at Life Book.
Here's 3 things you might want to know about Life Book that can make a difference in your (a) youth ministry, (b) students' lives, and (c) local school.
1. You can get 1,050 FREE Life Books for your teenagers to hand out at school (if want to, your church can cover shipping, but if not their ministry will do it–which is so amazingly generous–it blows me away that they do this).

2. This sure appears to be a movement of God. Teenagers have given out over 1.7 Million Life Books in schools.

3. 15-yr old Jena (from Illinois) met Jesus when a friend simply gave her The Life Book at school.
One of the many goals of this blog is find helpful resources and pass them on. This is one of them. It's worth checking out and supporting this amazing ministry.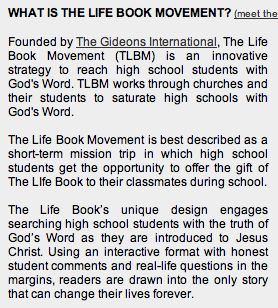 Question: If your youth group were part of the 1.7 million Life Books given out, share your story here.