You can have dozens of volunteers and still feel like you are DOING IT ALL on your own. It's a frustrating situation. You see the people and you know what needs to be done, but it feels like ministry is being done by the seat of your pants.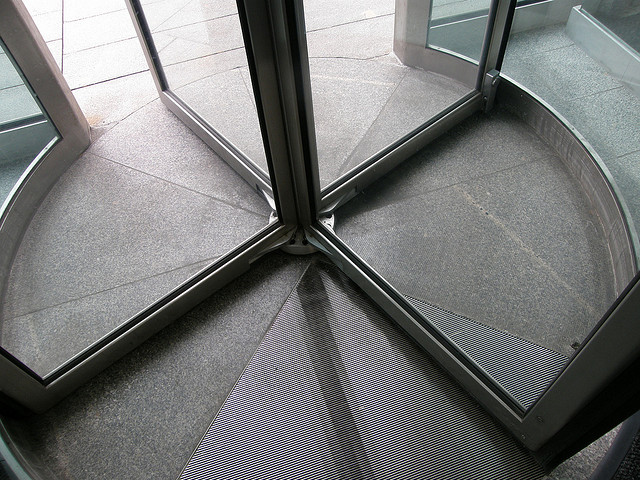 The problem is you don't have leaders. While volunteers give you man power you need something more. You need people to help you expand your capacity, share the burden and lead the charge.
Some leaders will naturally pop up in your life and some you have to cultivate. To grow leaders in your ministry you need to look at the volunteers you have and:
GIVE THEM RESPONSIBILITY
The first step to helping a volunteer a leader is by giving them ownership. This means letting go and giving them control over an aspect of your ministry. Start out small (i.e. putting out materials) and then build on it (i.e. planning an activity) until you trust them to lead others.
If they fail make it a teaching moment. If they succeed give them positive feedback. Give them direction so that you can continue to build on what they are owning.
TAKE A STEP BACK
Delegating and handing over responsibility is the easy part. Letting go and allowing someone else to lead is a challenge. You might feel:
No one can do it as well as ME.
I don want them to fail and then leave the ministry.
I need to make sure it gets done.
You have to allow for a learning curve. While someone might not get it right the first time you will see them improve. In fact you might find them take it to a level you could not.
INVEST IN THEM PROFESSIONALLY
They might be volunteers but sometimes you need to treat them like employees. If trainings come your way invite them to join you. If you come across an incredible resource buy it for them. Spend time mentoring and sharing your wisdom.
When volunteers see you invest in them they'll return the investment. They'll start looking at what they do as a priveledge. And they'll take what they are doing more seriously.
KEEP THEM ACCOUNTABLE
If you don't expect much from your volunteers you won't get much. Do not be afraid to have high (but realistic) expectations. Preach and cast vision.
If a volunteer starts to mess up or becomes misaligned with the vision give them the opportunity to correct it. If they respond positively you'll know they are someone you can count on to become a leader.
ENCOURAGE THEM TO GROW OTHERS
Leaders grow other leaders. Ask them to invest in others by giving them the responsibility to manage others. It might feel odd at first, but a great leader will embrace the opportunity. To set them up for a success place them in an opportunity where they can thrive. Give them clear direction and check in with them constantly.
Volunteers are valuable, but leaders are what you need to grow your ministry. Leaders will expand your capacity and help you plan for the future.
Who are the volunteers you can invest in? What are you doing to turn volunteers into leaders?