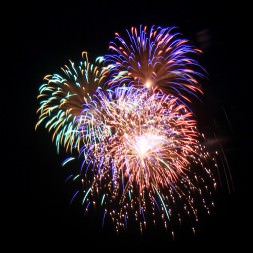 Hope you're enjoying today with friends and family! If you live in the US, it is Independence Day and today is all about fun, family and fireworks. We've been at the park all morning at a community picnic, and soon our family is headed over to Doug's house with a bunch of friends for food, swimming and absolutely no work. Of course, if you're ministering outside of the US, I suppose this day might be another day at the office for you!
No matter where you live – if you work with students you realize that it is a fast-paced, exhausting way of life. It is incredibly rewarding and incredibly exhausting. Make sure you find time to turn it off and relax. Shut off your phone, let your Twitter go dark for a day, play videogames with your kids and engage with the family. BBQ something. Shoot rabbits in your backyard with your BB gun. Whatever you need to do to slow down and turn it off – do that today! No one caares about your health and your fast-paced furious ride toward burnout than you. If you don't, no one will.

So … happy 4th of July … enjoy the day completely off. Shut down your browser. Here's to not doing much of anything today!
JG