'In the last days,' God says,
'I will pour out my Spirit upon all people.
Your sons and daughters will prophesy.
Your young men will see visions,
and your old men will dream dreams.
In those days I will pour out my Spirit
even on my servants—men and women alike—
and they will prophesy. Acts 2:17,18
I am just like any youth worker out there. I'll plan fun events with games and do crazy things, but at the end of the day what I want more than anything is for God's Spirit to move in the lives of the teenagers I minister to in my area. According to the prophet, Joel, and later told by Peter, when God's Spirit moves, our sons and our daughters are absolutely included in that. Which means that not only do our girls need to hear us say something, but we need to be willing to speak it.
Our final message that girls need to hear from the male youth workers in their lives is:
"You are needed"
They need to be invited to be a part of the movement of God's kingdom.
Some of the stereotypical ways that we tease girls, or maybe even put them down, can be the very way that God uses them. We need to see their uniqueness as gifts needed for the church.
Girls can be emotional, and when the emotions start to rise there can be lots of drama. But emotions aren't all bad. Emotions can lead people to action. Help girls find the right things to be emotional about and watch the compassion turn into action.
A few years back there was a young girl in our ministry who was struggling with the lies the world was telling her about her worth and about relationships. One day her mom came home from an event about the need for access to clean water around the world. As this mom began to share with the family about what she'd learned, her daughter became emotional about the reality of people dying everyday from unclean water. Her emotions drove her to action. In two years, she raised over $100,000 for clean water. She traveled to El Salvador with a non-profit agency to help dig a well. The following year she started her own non-profit and began speaking to other students about clean water. Her emotions were a gift. She was needed as part of the kingdom of God.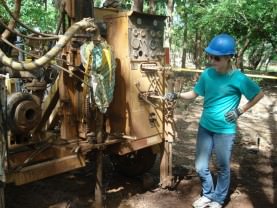 There are girls just like her in your youth ministry. Girls who need to be told that who they are and that the gifts they have are deeply needed as part of God's movement through the church.
Here's two ways to help your girls understand that they are needed:
Showcase Ministry Opportunities. What are the needs in your ministry, church and community? Can the girls in your ministry step up in those areas? If they can serve…show them. Highlight various ministries each week or do a series on using your gifts. Use inclusive language so that they know this is a place where they can serve.
Empower Them to Make a Difference. The girl I mentioned above felt empowered and supported by her family. She knew that she could attempt anything and that they would be on her side. Set the girls up in your ministry to succeed. Provide them with coaching and encouragement when they feel like they are failing. Plus, don't forget to cheer for their little (and their big) successes.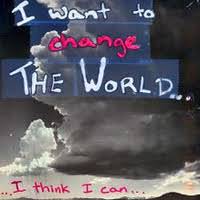 Imagine what your ministry, church and community might look like if your girls began to understand that they are needed. What you imagine will become reality when you begin to tell them how important they are to the body of Christ. It starts with us.
Thanks again for caring enough about the girls in your ministry to join in this conversation! I can't tell you how significant you are in their spiritual journey- what you do and say matters!
Check out the other parts in this series: