There are the fresh-out-of-college youth workers who still look like teenagers themselves. There are the veteran youth workers who have survived countless all-nighters and look the part. Most volunteer teams are a hodgepodge of single adults, married couples, parents and the annoying elementary aged children of youth workers (just kidding, sorta).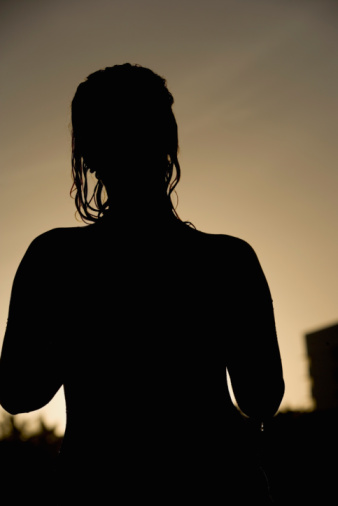 So beneath all that wonderful diversity there lies an important question: what should a youth worker look like?

A few years ago I came up with the definition of a youth worker to help challenge my volunteers, and to bring some clarity to the expectations and hopes I had for them.
THE DEFINITION:
A youth worker is someone who lives a life worth sharing and then shares it intentionally, generously and lovingly.
The first part of the definition speaks of the need for a vibrant authentic relationship with Jesus in our own lives. You can't share what you don't have.
Either we live out of the approval found in the gospel or we live in pursuit of the approval of others. Youth ministry is an ugly place to live for approval. It will eventually bring to the surface every single unhealthy personal and ministry issue.
The word "Intentionally" speaks of sharing life on purpose and with purpose. Youth workers who aren't intentional in sharing their lives will tend to err in a few ways:
1. They will only share their lives with the teens they naturally gravitate to: the cool, fun kids who make you feel great about being a youth worker, or those you have much in common with.

2. They will be reckless in what areas of their lives they share. Being authentic doesn't mean telling students about ALL your mistakes and giving them unlimited access to your still far from perfect life… just as being relevant doesn't mean doing everything teenagers are doing.

3. They will only share their life when the moment clearly calls for it (often reactively and not proactively) or when they feel affirmed in doing so. Youth workers need to effort the sharing of their life or it won't happen consistently.
The word "Generously" speaks of sharing life in the light of how Jesus shared his life with us. Youth workers who aren't generous in ministry will tend to err in a few ways:
1. They will be guarded and stingy with their time and resources. They will only give and share as long as they are still comfortable.

2. They will always be measuring how much they give versus how much other youth workers give. This creates pride, bitterness, division, etc…

3. They will always want to be noticed and thanked in return for when, what and how they are giving. True generosity doesn't care to be noticed.
The word "Lovingly" speaks of sharing life through loving words of truth, seasoned in grace. Youth workers who aren't loving in ministry will tend to err in a few ways:
1. They will misrepresent the Gospel of grace. It doesn't get any more destructive than that.

2. They will chase and condemn wrong behavior in students and call them to change without using Scripture and gospel truth to target and identify the wrong belief or heart motivations beneath the behavior. This is treating symptoms and not the sickness.

3. They won't offer the gospel as the only power for real change. Essentially they will appeal to the student's pride or their fear or their emotions to bring about behavioral change and not heart transformation. This is short lived and counterproductive to Christ centered living. It sets us up as our own functional saviors (aka self-justification/works righteousness).
Let me leave you with the words of the Apostle Paul…
We loved you so much that we were delighted to share with you not only the gospel of God but our lives as well, because you had become so dear to us. 1 Thessalonians 2:8 (NIV)

Now THAT is a youth worker!

Question: What is your definition of a youth worker?
David Hertweck serves the Assemblies of God in the state of NY as their District Youth Director. He can be tracked down at Twitter: @NY_YouthMin Facebook group: NYDAG Youth Min