I have high hopes for the students I get the privilege of ministering to. I really do. Routinely I watch them serve in amazing ways all over our church campus on a Sunday morning: in our coffee shop, in the nursery, in the parking lot, and even running the projection program, lights and sound in the middle school room.
That's right, every student I'm bragging on is 11-14 years old. They're amazing.
But I really need to talk with their parents.
Not in a "Come to me office, you're in trouble mister," kind of way. Being a parent of three (smallish) girls has taught me a lot about how much I know about parenting teenagers.
Zilch.
But, being a student pastor, it's certainly my job to ensure that parents are equipped to raise their kids well and set them up for success.
So that when an app known for:
1. Being used to send nude pics of oneself to friends/strangers
2. Leaking said nude pics to various websites and other willing participants
3. Denying that the purpose of their app is based in the idea that what is temporary doesn't matter Says that they are adding on a new feature that allows cash transactions between their users, I cringe. The implications of that ability to pay someone for a pic are far reaching to say the least.
So, as a student pastor, I know it's my job to encourage parents to talk to their kids about what's going on. Let me be clear here to parents and students alike: I think you're both really intelligent and capable. But parents, I wish you would be a student of your students. As in, study what's going on in student culture and find ways to really get "into" their world by whatever means necessary.
Have conversations with your kids about what their internet habits are. Be in the know about what apps are on their phone. Don't take a hands off approach here. There's too much at stake.
Hear me, I'm not advocating taking away a kid's smartphone because there's "bad stuff out there." That mentality leads to a life of fear and shutting kids away in their rooms with only a Bible and a TV loaded with the latest bunch of Christian movies. But what I am saying is do what it takes to know what's on your student's mind, their hearts, and yes, even their phones.
And students, know this: Your parents are smarter than you give them credit for. When they set rules and boundaries for you, 99 times out of 100 they are right on target and have your best interest in mind. And that last 1 time is the time when you should do what they say out of respect, even if you think they're way off base.
My point here? Parents, talk to your kids about their hearts and their habits. Find out what they are up to. Be involved in their for real lives as well as their digital lives. And, coming from a former student who had parents and was quite capable of lying, don't leave it at one conversation. Have conversations with your students about important things often. And sometimes, be a little pushy if you think they aren't being 100% honest. They'll thank you later.
Students, listen to what your parents have to say. Don't lie to them. It'll be better for you in the long run. And student pastors, do your part. Inform parents of what you're learning about student culture. Challenge students to be salt and light in a dark world.
And for the sake of everyone, don't send money over Snapchat.
Ronald Long is a youth pastor and DYM resource creator – check out his resources right here.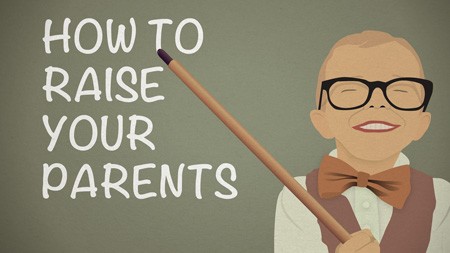 [/fusion_builder_column][/fusion_builder_row][/fusion_builder_container]