This is a guest post by Kirk Mackenzie who is the Youth Ministry Director at St. Hilary's in Australia. I chose him as my first international guest post writer because he said I have Austrailia-type humor (but he spelled it "humour"). If you're interested in writing a guest post, go here for details.
I'm pretty sure I have the gift of evangelism. Every gifts' survey I've done affirms this. I like evangelizing and believe it's incredibly important.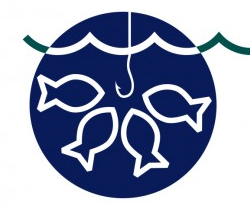 When I started my job as the youth ministry director at our church, our team placed a big emphasis on people coming to faith.
We talked about it in our meetings.
We had an emphasis on sharing the Gospel in our teaching.
We prayed for converts regularly and celebrated when someone made a commitment with shouts of "Yeah!", "Yes!" and "Awesome!" whilst we clapped enthusiastically. (Someone once even described a conversion as "grouse"…don't bother looking it up, it's 90s Australian slang)!
And yet, through all of this, our ministry numbers seemed to remain the same.
Last year we reviewed (internal and external) every element of our youth ministry (a process I definitely recommend) and we came to a realization: we were positive about evangelism. We were asking God for conversions.
But when we took a step back and looked at how we ran our youth ministry… we weren't actually ready for people to come to Christ.
We had almost zero follow up for those that made a commitment.
We never communicated how people could grow and strengthen their faith through being part of our church community.
We didn't teach people how to read the Bible on their own time.
We had zero strategy for helping youth in non-Christian families deal with having a different worldview to their parents.
We had no mentor program to speak of.
We had no "introduction to church/Christ/Christianity" programs for youth.
Many things had to change!
So, for the last 10 months we have been restructuring and tweaking things so we are actually ready for people to come to Christ. We still have a way to go, but the process has been definitely worth it.
My advice: Have a look at your youth ministry structure. Ask yourself these two important questions: is our ministry ready for God to bring people to faith, and are we ready to disciple them?
*******
My question (Doug): Does a ministry really need to be "ready" like Kirk describes? What do you think? Start the dialogue.