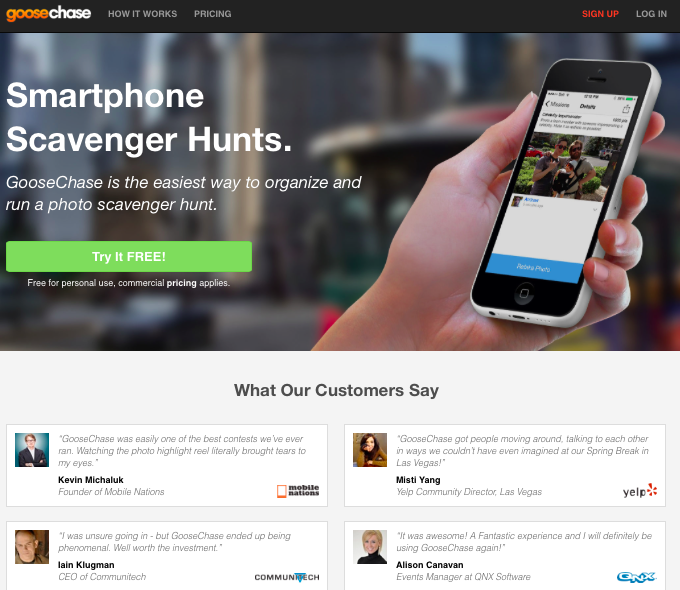 Someone wrote into the DYM Webshow this week having discovered this sweet website/app for a youth group scavenger hunt. It looks unreal! My church was just a little t0o late the other night for Freshman Frenzy and it is killing me! I love what this thing does – and for up to 10 teams it is free! Unreal! Check out the Goose Chase App:
Build your game on our website, giving it a name, picture and description to mark it as yours. Choosing a unique and memorable name makes it easier for your participants to join.

Each GooseChase game has a list of photo-based missions/tasks for participants to complete. You can create your mission list using our bank of 100+ tested missions or by designing your own from scratch. Each mission has a name, description and point value, with the option of including a link or a photo to provide information.

With real-time photo feeds and rankings, you're able to see everything as it happens. Find an awesome photo a participant took? Give it bonus points! Another team's photo isn't so great? Dock it a few points or delete it entirely.
JG