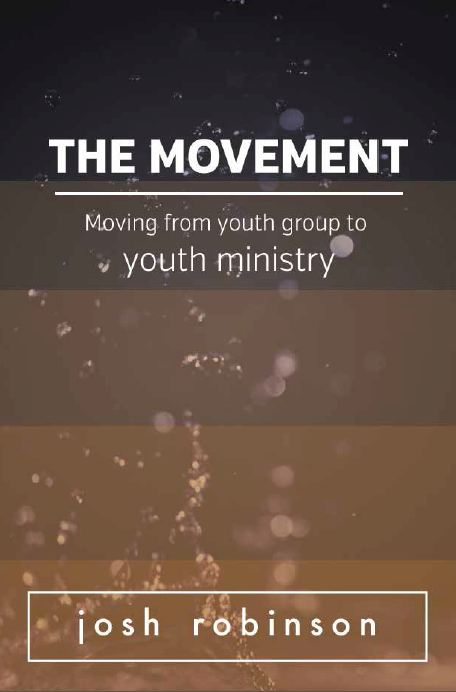 One of our DYM publishers, Josh Robinson (you can check out his resources here), has been kind enough to give away copies of his latest eBook, The Movement. You can download RIGHT HERE right now and maybe read it over the Christmas break:
All of creation is a movement of God, perfectly orchestrated for a purpose. Whether it's the waves of the ocean or the wind that travels across thousands of miles, a movement is always changing with the currents.

The early church started with Jesus and his disciples. The movement that followed Jesus' death and resurrection exploded all over the world and still continues to this day. To reach this generation, we need to shift our hearts to where God is moving.

Leaders who are investing in this generation are my heroes. We are all a part of a bigger picture in the ministry – an adventure of leading students to become leaders who influence the world with the gospel! Incredible life change happens when we move our students from a youth group mentality to a youth ministry mentality.

This book will explain the foundations for a healthy youth ministry. The goal is that it will be a helpful tool for ministries to implement life-changing ministry. We want students to become all that God has called them to become. Now!
Did I mention this ebook is free?
JG