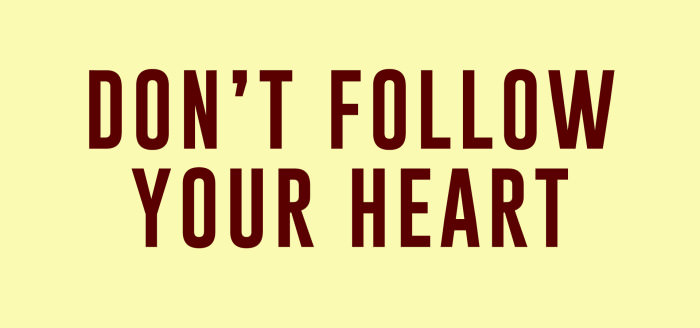 I sat down with a student recently who wanted to leave our ministry. She said she didn't really "feel" anything at HSM anymore and explained that it was because she "wasn't getting fed." She went on to say that she had been listening to a lot of Judah Smith sermons that she loved and wanted to find a church with speakers like that. Now I am just as big of a Judah fan as anybody else, but I wanted to go a little deeper with her. Once we really got talking I told her to tell me what the last Judah Smith message she listened to was about. She had a really hard time articulating an answer for me and it turned out that she didn't really remember. The thing is, she didn't remember what the message was about, she just remembered how it made her feel.
I think that story is a representation of a ton of teenagers and young adults all across the country–even the world. You see tons of them going to several different churches for worship nights, speakers, etc. all because they are addicted to this emotional response. Students are terrified of the moment where they might not feel anything, because if they don't feel anything, God must be distant from them. Students have the temptation to evaluate their relationship with the Lord based on how their heart feels. What they forget is that the Bible says the heart is deceitful and wicked above all things (Jer. 17:9).
This can manifest itself in something called the "camp high," in which students come back from a winter or summer camp and feel "on fire" for the Lord. They commit to making all of these changes when they get back home and, when the feeling goes away, many fall back into old habits because the new ones are hard to keep when they don't have that fire in their heart.
We need to focus on teaching students about this. It is so important that you talk with them about their feelings and emotional health. Being in the middle of winter camp season, we have a great opportunity to address this with students. A HUGE piece of volunteer camp training we often miss is teaching how to handle things like "cry night." When a student starts crying, our volunteers should be asking them about it and unpacking it. Students are rarely challenged to identify the emotions they are feeling, so instead of coming to and understanding of their feelings, they are only left with the memory of it.
Have you noticed this in your youth group, too? What are you doing to tackle the topic?
Colton