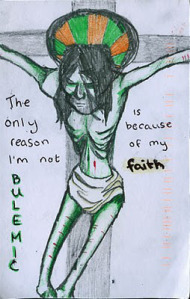 (Photo courtesty of PostSecret)
When I saw this disturbing PostSecret my mind began to think about the challenges that girls face when it comes to their body image. How do we help girls battle low body image issues especially when they escalate to eating disorders? I think as youth ministries we need to have a more wholistic approach.
Here's 4 ways we can develop more of a wholistic approach:
1. Always keep the truth of Jesus' love and acceptance at the forefront. For a girl to know that the Creator of the universe loves and accepts her unconditionally is a solid foundation for health. Faith does matter.
2. Provide resources for both your students, parents and your leaders. Here are some really good ones…
(for youth workers)
(for students)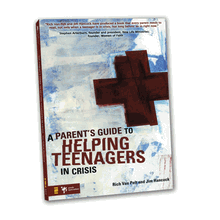 (for parents)
3. Know and refer to outside counsel. Find and create a list of christian therapist in your area that focus on teen girl issues. Make the list available to all the parents in your ministry. Don't assume that they don't want your help in this area…because they do.
4. Gather around the girls with other signficant people in their life. Once everyone is on the same page – communicate to the girl and her family that everyone is committed to her health. By doing this you create a circle of support for any girl that can help her process any of her life issues. It is important to girls that they are not alone in this journey.
Low body image is a real issue and we should always be prepared to help girls and their families. What do you do to help the girls in your ministry with their body issues?