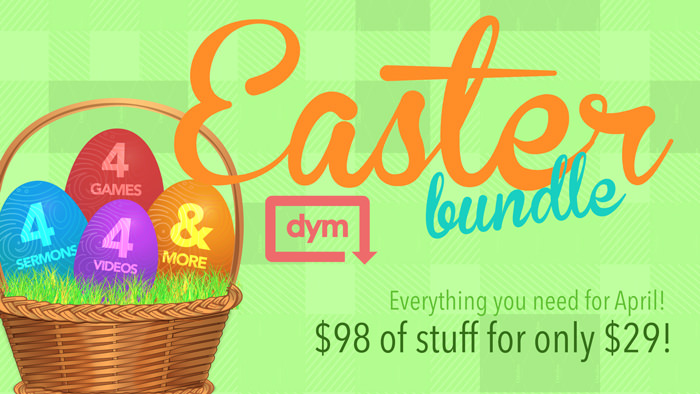 There's still time to get in on Download Youth Ministry's Easter Everything Bundle – basically everything you need for the month of April for $29.
Easter is one of the busiest times of year for a youth pastor and we're here to help you win! This Easter Bundle has everything you'll need for April: 4 messages, 4 games, 4 videos, 25 daily devotional texts (yep, the phone kind), a friendship evangelism tool, a new believer kit, and 4 in-depth classes to help your students build a strong faith foundation!
4 sermons

4 games

25 SMS devotions

1 friendship evangelism tool

1 new believer kid

4 in-depth classes
Check it out!
JG