GUEST POST by Jonathan McKee. Jonathan is the author of numerous books including the brand new Candid Confessions of an Imperfect Parent, as well as youth ministry books like Connect: Real Relationships in a World of Isolation. You can find his excellent blog here.
Are there any real consequences to browsing porn? That's the question I just asked in Part 1 of this two-part post. I mean… seriously. The world seems to think that porn is no big deal. Is there really anything wrong with porn?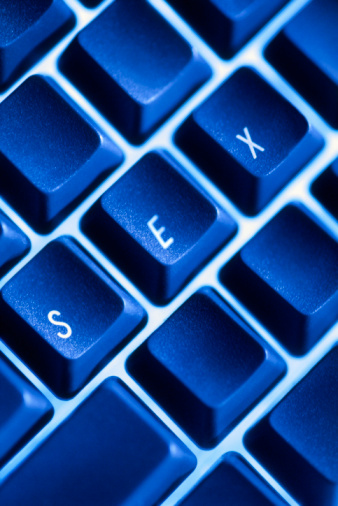 Our teenagers need to hear the uncensored truth from us on this subject. I promise you, they're hearing lies on almost every other front. In Part 1, I talked about how porn is a ripoff of what God created. "Thanks for the gift, God, but I wanted to try make it better!"
Sadly… porn only makes it worse, as you'll soon discover in Part II about "fleeing" porn.
Two Huge Reasons to "Flee" the lure of porn: God… and Impotence.
2. Impotence. Am I being overdramatic? You decide, because research is emerging on this topic as I type—something that wasn't being addressed even 10 years ago. The fact is, impotence is on the rise, and many men are not satisfied with their sexual partner (I'd love to say "spouse" there, but unfortunately, for many it's just "sexual partner") because they're truly becoming addicted to the never ending stream of dopamine spikes they get from watching different girls do different things at the click of a button.

The more porn they watch, the more difficult it is to become turned on. This is becoming a huge problem with young men, Psychology Today explains: "Desperate young men from various cultures, with different levels of education, religiosity, attitudes, values, diets, marijuana use, and personalities are seeking help. They have only two things in common: heavy use of today's Internet porn and an increasing need for more extreme material."

But porn was available when I was a kid, right? Wouldn't too much Playboy hurt sexual performance in the same way? Not even close. The static images of Playboy can't compete with the readily available high speed connection to the biggest database of porn in the world—the world wide web. Men are literally "numbing their brain's normal response to pleasure," and they can't "get it up" for their sexual partner anymore (more on that here, in lurid detail).

That's scary! And my wife is way too hot to start losing my desire for her. Call me "over the top," criticize me for being too explicit if you will, but I don't want to fail in the bedroom because of an "affair" with virtual women on the screens in my house. Impotence is a natural consequence that I'd rather avoid. I think most teenagers would agree.
Maybe this is a conversation we need to have with our kids.
A couple weeks ago I met a teen mom in a church where I taught a parent workshop. After talking with her and listening to her story, I asked her a rather direct question. I asked, "As you look back on your decision to sneak out of the house and have sex as a teenager, what do you think your mom and dad could have done differently to help you not go down that road?"
Without hesitation she replied, "They could have talked with me about it more. I remember maybe one talk—the sex talk. That's it. They were basically quiet about it, and so I looked for answers elsewhere."
If we don't talk with our kids about it… someone else will.
Question: What do you think? Is Jonathon taking this to an extreme? Is it a scare tactic? Do teenagers even care about impotence? Share your thoughts here.
If you like Jonathan's candid approach to this topic, then you'll really enjoy his practical and transparent approach to parenting in his book, Candid Confessions of an Imperfect Parent.