This cringe worthy moment is brought to you by a sweet 8th grade girl.
Check out what was hanging around her neck: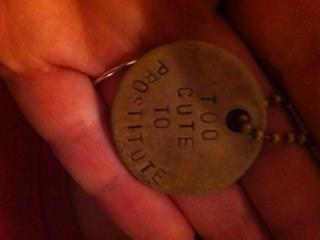 So many things wrong with this…where do you even start?
I was speechless which is kind of a big deal.
Do you ever have these types of moments…cringe worthy moments?
Share the details. (I need some community support!)