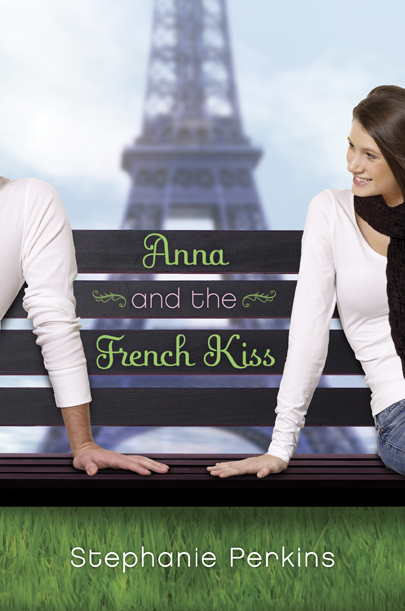 [This book is part of our
Reviews of the Top 100 in Teen Fiction
] The title of
Anna and the French Kiss
by Stephanie Perkins is pretty suggestive and it matches the content: this book is about romance, with a lot of sexual undertones and references thrown in.
Anna is a high school senior who spends a year in a boarding school in Paris where she meets new friends and falls in love with Etienne St. Clair. The only problem is that he already has a girlfriend. Despite that, these two become close friends and grow quite close to each other. The attraction is clear and they act on it on several occasions, but Etienne still doesn't break up with his girlfriend till the very end. Of course, Anna and Etienne do get their happy ever after, it is a teen romance after all.
The setting in Paris is nicely done and both main characters are fully developed, having their good and weak sides. I just had a really big issue with Etienne constantly cheating on his girlfriend, which is justified in an unconvincing way. The whole 'acting on mutual attraction' is explained away to the point where 'you just can't help it' and that's just wrong.
The story itself is written well enough and it certainly keeps you captivated, but because of these moral issues (and a lot of sexual references and some bad language) I would not recommend this book to students. If they had read it, I would make the cheating thing a big topic of discussion, as well as attraction, friendship and boundaries.