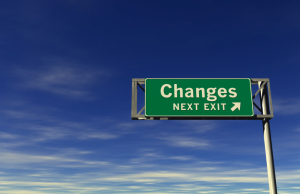 Last Wednesday I started talking about things pastors who are transitioning into a new ministry (me included) need to keep in mind while adjusting into the ministry. If you didn't see that one, click HERE and you can jump to it real quick and read it. Here are some more thoughts:
Shake Things Up A Bit- They hired you in that position for a reason. This doesn't mean change everything right away, if you read my last post that is exactly what I don't do. But leaders are different and you are different than the person who last had your position and in all honesty, keeping everything the same is not wise either. God has made you unique from everyone else. That means he has given you different leadership skills, creativity, passions, etc. than the last person. This makes you unique, and if you were to be exactly like how the last person was you would in a sense kill off some of the uniquess of the skills God has given you. You cant be the copy of someone else because they are not you and you are not them.
Deciding when this change needs to come is the tricky part. Trust me, I wish there was an easy textbook answer that says exactly when to apply change. Change to a certain aspect of the ministry requires prayer, planning, and seeking advice from others who can help you discern when to apply the right change and when.
Be a Sponge- At first, you almost need to act as if you are completely new to ministry. If you are coming into a team, it really does not matter what experience you have until they begin to trust you and your leadership. Your experience counts for something, a foundation to work off of, but understanding the culture and context of the ministry is key. You will destroy everything you have planned for the ministry if you don't first understand the culture, the ministry history, the core leaders, the core students, and the back bone of the ministry first. Take time to absorb everything around you so you understand why they do certain things a certain way to help you for when it is time to adjust some things. This first will establish trust and show you are a learner first.
Transitions are not easy, but they are necessary sometimes. These are just some things I have learned as I still am in transition. Do you have anything else to add? Any other tips?