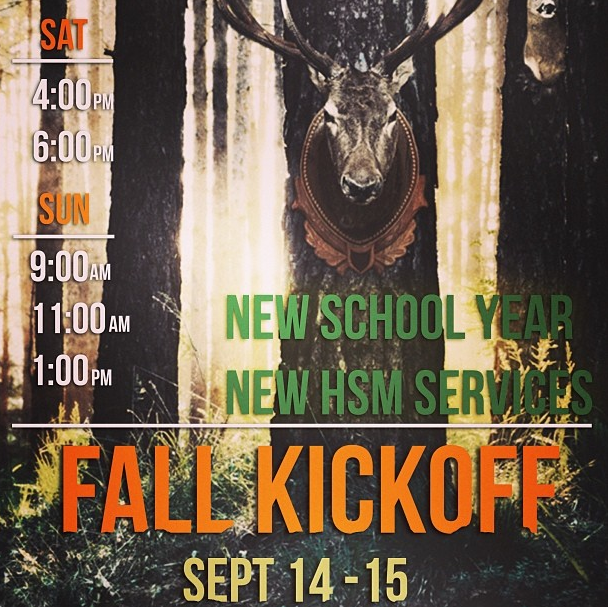 We're adding a 5th high school service this coming weekend! Crazy … we're super excited and freaking out just a bit. And hey, that's the Saddleback way. Pastor Rick asked every campus to add an additional service for the coming season of ministry and, when it made sense, to add another youth group opportunity for families, too.
We folllow our pastor's lead
When Pastor Rick speaks … we listen! We might go into problem solving mode and (if we're really honest) inhale a few times slowly to make sure our whits are about us – but we truly follow our pastor's lead. I learned a long time ago that if you can't follow your pastor's lead you're not going to make a very good youth worker.

We are excited to make time for more
While there is already space for people, we're excited that there's a new time when people can come to church. Will students attend at 1pm on a Sunday afternoon? Will families participate in this, especially during football season? Who knows – but we do know there's a new chance for people to come into the church doors for the 1st time.

We are going all in
This isn't going to be something we do halfway. We aren't going to rotate in or short-staff it. We are going all out – in fact, we're adding some extra incentives (prizes, food, events etc) to help get students there. We aren't going to see if it works or take the "wait and see approach" – this is it and we're going to help it win.
JG