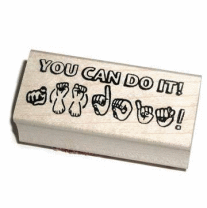 I do not know why but this last week I have been super down. I have had the dumb thoughts of self-worth in ministry and asking myself, "Am I really making a difference here?" It was just one of those weeks, I'm sure you know what I am talking about.
Then randomly when I'm sitting in the middle of this self-pity party I get a random text from a friend in ministry who I have not talked to in a while saying something that was a game changer for me and my mood. The text simply said, "Hey Justin. You randomly popped in my head and I wanted to let you know I have been praying for you today. You are doing awesome things for the Kingdom." BOOM! I was out of my funk. That is all it took.
It got me thinking about how many times I have just fully ignored a nudge from the Holy Spirit to just send a simple text to someone who just popped in my head and I just kept on working. It got me thinking about how life changing a simple text of encouragement can be. It got me thinking about what would happen if I were to send one of those a day to someone? It got me thinking about why us in ministry are not doing this more. If it was a day changing text for me, why wouldn't it be for another pastor?
I think we, as youth workers need to be the most encouraging group there is because lets be honest, sometimes working with teenagers is not easy! We do not know if we are getting to them, if we are doing what we are supposed to be doing, if we are being used to our full potential. What if we were intentional with encouraging our friends in ministry more often? You never know what a simple text can do. It could spark something huge in someone who is feeling down and second-guessing.
Let us be the person who intentionally encourages our friends in ministry. I bet we would see a difference. Why don't you send an encouraging note to someone right now?
Hebrews 3:13
But encourage one another daily, as long as it is called "Today," so that none of you may be hardened by sin's deceitfulness.