.
I'm up to my waist in details and planning for our Student Leadership Conference this summer at Azusa Pacific University (July 5-8) and I'm growing more excited each day. It's going to be an incredible event!
Recently, I've been talking with a lot of youth pastors and I'm hearing reoccurring question that surround the best way to ask teenagers to attend an student leadership event (regardless of whether you attend our event, these same principles apply when inviting teenagers to any type of leadership experience).
My preference is always to make an individual (one-on-one) ask. I think it's both honoring and empowering when a significant adult says something like, "This event is for someone just like you!"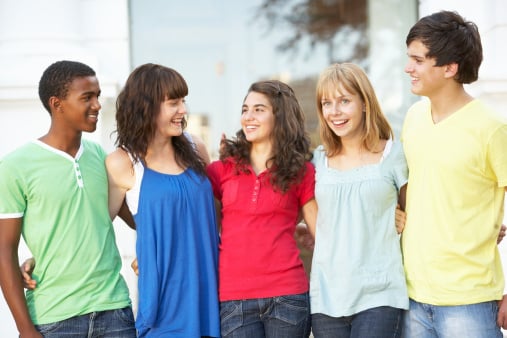 There's several ways to invite, but here's 3 ways I'd do it:

1. "I see a lot of leadership potential in you and I'd really like you to attend this event."

2. "I'd love for you to prayerfully consider being a part of this leadership training. I'd really like to see what God might do in and thru you. No pressure to be a leader afterward, I'm just really curious what would happen in your life if you joined a few others who I've identified as leaders."

3. I'd also ask my small group leaders to give me a name (or two) of those in his/her small group who have shown leadership potential. Then, I'd make a personal ask and say something like, "I talked with Cathy last night and she is really impressed with you! I asked for some potential leaders and she suggested you. I'd like to talk to you about an opportunity to develop your leadership skills."
Yesterday I read Mike Lovato's blog where he writes about the three different ways he has asked teenagers to attend this leadership conference. They are:
1. He asks those who are already serving.
2. He has had an application process to serve as a filter.
3. He has used a combo approach of several different ideas.
We'd love for you to join us this summer…there's still plenty of time! Don't worry about making it a big event, simply ask a few potential leaders. Even if you can't make it, I'm betting that there's a volunteer who would be happy to lead the trip. We'll take care of almost everything. It's about the cheapest camp/conference you could attend.
Let me know if there's anything I can do to help you get some students there. I can't wait to invest some time into them and partner with you in developing student leaders.
.