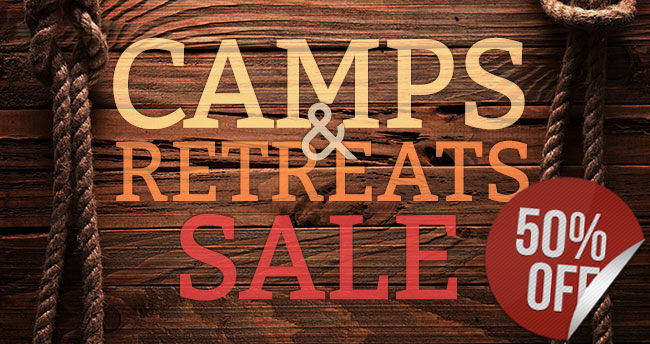 This week in our youth ministry we turn the corner into camps, DNow and retreat season! If you're like us, you're starting to scour or frantically searching for a conference theme and messages. DYM to the rescue! We've taken 50% off of all of the resources in our camps and retreats category for this week only. Check out a few of them:
Oasis – a 4-night Junior High camp I did last summer. Could easily be adapted into a series, or delivered to high school students too. Jesus is the living water.
Threads – sermon notes, schedule, prayer night guide and devotional book. Pretty complete resource for camp/retreat
The Word – Not exactly a retreat tool, but a good post-camp resource to help get students in the Word. Might be a good way to have students keep the camp high growth curve moving forward.
Check them all out here … for 50% off!
JG