Yesterday I had the privilege of spending the entire day with Jim Burns. Jim is one of my favorite people on the planet! If you don't know Jim, he has a global ministry thru the mediums of radio and books. He's written a ton of books on marriage, family and parenting. He's an amazing man!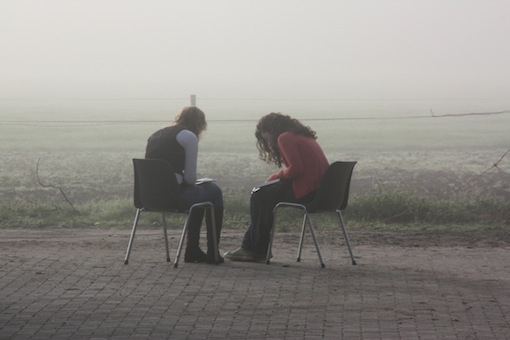 I'm blessed to have had Jim be my youth pastor, my friend and my mentor.
Often people will ask me about different areas of my life, and I always point back to the different mentors—like Jim—who have shaped and influenced me.
I'm regularly asked to mentor people (both those I know and those I don't) and I'll always ask this qualifier, "What are you looking for in a mentor?" Many times this "simple" question has been met with void looks and absent thoughts.
Here's the top 5 qualities that I look for in a mentor:
1. Experienced: This is one of the most basic qualities that I seek out. I want to learn from people's experience—both successes and failures. I have great respect for people who have lived life longer and have actual scars that tell stories and represent life lessons.

2. Authentic: It's important to me that the people who I pursue are genuine. I'm attracted to people who live their life in a way that is consistent with how they speak—that type of lifestyle is worthy of following.

3. Accessible: I've had several author/speaker mentors who I've never met. While I've read their material and been influenced by their work, the lack of personal relationship puts them in a different mentoring category.

With Jim, and a few others who mentor me, I have a high need to be physically with them. I'm not looking for weekly access to them, but I do need to be able to get on their calendar without feeling like I'm in a wrestling match with their administrative assistant and always losing.

[Aside: When asking someone to be your mentor, it's a key to identify the amount of time that you're looking for.]

4. Caring: I know this is a lot to ask of people who mentor me, but I want to sense from them that they have the capacity to care for me. I realize this takes time, but when a mentor cares about me, he doesn't merely answer my questions, he also asks good questions that I'm not asking.

A caring mentor not only helps me navigate areas that I'm trying to succeed in, but helps me navigate motives within my heart that I'm too blind to see. A caring mentor is interested in me too (this is a rare find).

5. Humble: This is the icing on the cake for me! I'm so intrigued and attracted to people who are relationally and vocationally successful who also display humility. Typically, it's this humble quality that drives the other qualities that I've listed above.

That's my list. Obviously, there are other qualities that I'm looking for and drawn to (godliness, faithful, passionate, etc…) but those are my biggies.

What about you?

Question: What are you looking for in a mentor?