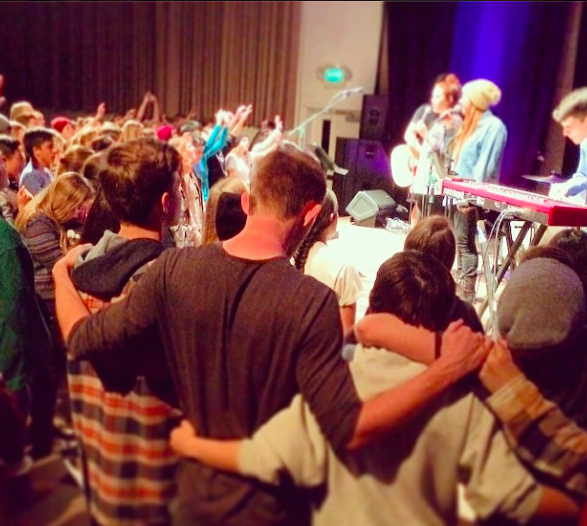 We got back from our Winter Retreat yesterday and it was incredible! Now I have to be honest, for the last couple years it has hovered on my "maybe we won't do it again" list. Coming off this incredible weekend I wanted to journal a few things while they were fresh on my mind. So many wins … here were my top 3:
Leaders having increased time with their students
The simple fact is that a weekend together exponentially increases the time small groups have together. Instead of meeting for an hour or two a week, you get 48 hours together. That's more than they'll get in the entire small group year! It was incredible to watch groups bond literally overnight at winter camp. So many great memories, inside jokes, Instagrams, and more. Win!

Students get a boost to their walk with Jesus
This is obvious, I understand, but I love not only the relationship boost but also watching students literally grow right in front of our eyes. Great speakers + great discussions = great progress in students' spiritual lives. Win!

The youth ministry gains momentum in a traditionally down time
Momentum in summer and fall is easy to come by, but Spring is usually down on all counts. A strong Winter Retreat helps the whole youth ministry gain some momentum in a typically slower time of year. Win!
Why do you do/not do a Winter Retreat? Let me know in the comments!
JG