One of the best things you can be doing for your ministry is read. Yes, you need to read the Bible, I'm assuming you already have an established quiet time. I know it can be really easy to grab the latest pastor's book (I just finished Brian Houston's "Live, Love, Lead", which I recommend) but some of the books that have really helped me shape how I lead and how I look at my own leadership and leading a team are ones not by people in ministry or work in a church. I think sometimes we get locked in a box in thinking but when you get some insight on leadership outside the church, you can learn a ton and bring them into your team.
I thought I would share some books I have read in the last few months that have impacted me personally which I recommend you picking up and getting for you and your team: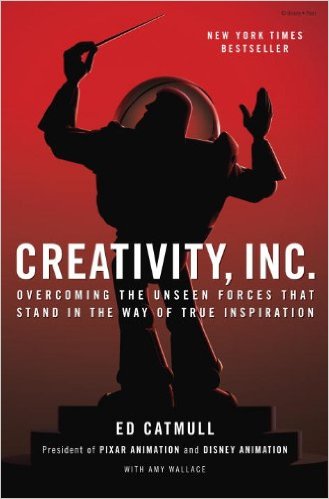 Creativity Inc by Ed Catmull is my obsession right now. I feel like I have been recommending this book to a ton of people lately. It is a great book that talks about how they build the team culture at Pixar to make award winning movies over and over again. There is a chapter on the importance of candor and being honest that I really have tried to grasp for my team. Also a chapter on risks and the ability to take them. It will challenge your perspective on how you lead a team.
I feel like everyone has heard of this book but have you read it? Good To Great by Jim Collins is a great leadership book on how to effectively run an organization. It's super practical, which I love and it is easily transferable into the church world. Out of this book we have really implemented what he talks about having benchmarks of success for measurable goals. We have this on our performance reviews and we check up on them every quarter to see how we are doing. Super helpful. Also he talks about the culture of discipline which is one you need to read. Get it.
I just started to read Seth Godin's stuff and I am really enjoying it. I love his perspectives on leadership and movement. This one you are just going to have to read. This book explains how it is in our nature to form tribes and groups and there needs to be a leader that comes out of it. Otherwise, you will fight to keep things the same. Seth challenges you to think about how you lead the people you are placed in charge of and will make you think about the opportunities on how you can lead them well.
I love reading, but I didn't used to. It definatley took some discipline. I'm at a book a month right now and I'm loving the challenge I am getting from these leadership books from the perspective outside the church in which I can try to bring inside my ministry. I recommend these three and I bet you will be challenged in your leadership.