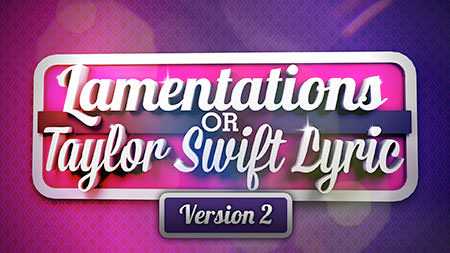 Lamentations of Taylor Swift Lyrics: Volume 2
This is the sequel to what is far and away the most popular game we've ever had on Download Youth Ministry. Students have to guess if the statement on the screen is from the Bible or from a Taylor Swift song lyric. Incredible. Incredibly funny.
Biblical King or Prescription Drug
Another insanely funny game where students have to guess if the name shown is either a king from the Bible or a prescription drug. Now that I type that out I guess it is pretty self-explanatory.
Two really great games new this week in addition to our Crowd Control Bundle ($69) and Best-Selling Game Bundle ($49), too!
JG