I've been laying low this last week (in terms of blogging) and enjoying time with family as well as some needed contemplation.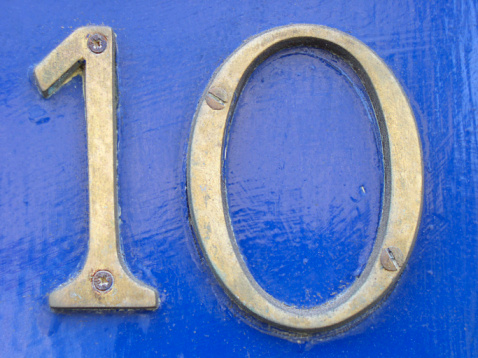 As I reflected on 2011, an apparent theme that emerged from last year was "change." I experienced a lot of change!
Here's my list of the 10 most significant changes I experience last year:
1. I joined my friend/youth pastor Jim Burns at HomeWord/APU
This change has been a highlight as Jim and I have reconnected to figure out how to help families and marriages. We've also engaged into the academic world at APU (grad & undergrad). APU's youth ministry staff is excellent, and I'm honored to play a small part.

2. My mom died
Obviously, this was a biggie! Last January my mom left the hospital and came home to die near her family. Fortunately, I was able to drop everything for 3 weeks and be by her side as she entered eternity. I'm still trying to process all that happened within me during mom's final days.

3. My son went to Africa for 7 months
The same time mom was dying, Cody followed the prompting of Jesus and moved to Kenya to serve street kids. This loss/change was tough for me. It's always been my prayer that my kids would follow Jesus… and he certainly did. When I visited him in July I saw firsthand why Jesus had him there.

4. I left Simply Youth Ministry (SYM)
What started in my garage 20+ years ago grew into a youth ministry company much larger than my abilities to lead it. Because of that reality I chose to merge SYM with the wonderful folks at Group Publishing in June of 2006 and get me out of the President-role so I could focus more on Youth Pastor role. It was definitely a win/win/win for my family, SYM and Group. After a great 5-year partnership, I felt like it was time for a change and I left "my baby" in the very capable hands of the team I helped develop (who I am so proud of). This was a very emotional change for me.

5. I re-joined Youth Specialties (YS)
YS gave me a global platform many years ago. A phone call from Mike Yaconelli in 1985 changed my life. It turned into a multi-year relationship with YS thru speaking, publishing, and influence. I have deeply loved YS for many years! When my formal role with SYM was coming to a close, conversations began with YS. During several meals and phone calls with Tic Long & Mark Matlock, they painted a picture of the future that I couldn't resist. I'm so excited and honored to move into the future with them.

6. I switched churches
While I resigned from 2.5 years ago, my family and I have remained committed to serving there. While it was odd to move from 18 years full-time pastoring to a volunteer role, I have enjoyed the transition! I've loved volunteering in the youth ministry and occasionally speaking/teaching to the entire congregation. For 20 years Saddleback has been my church home. In August, Cathy and I committed to help a long-term friend (of 35 years) plant a church (we were in same youth group, college roommates, stood in each other's weddings, etc…). Helping plant a church is something I've never done before. I have no intention of going on staff (I love my non-church staff life), I will volunteer in the youth ministry, and occasionally preach on Sundays. We don't know where we'll meet, when we'll start, or

[really] what we're doing… but, it's definitely been an exciting change!

7. I changed my reading
For about 30 years I've been reading everything having to do with youth ministry. This year my reading focus changed to marriage and family. I don't know if God is changing my heart or if I'm seeing that the best way to serve teenagers is to care for their parents' marriage. I don't know… yet. But I do know I'm excited to read, study and think differently about church, marriage and family.

8. I traveled a ton!
Speaking has been my primary form of income since leaving church staff. This has put me on the road more than I've ever traveled before. In travel-speak, I made the 1k club (100,000 miles a year on same airline) which is both good and bad news. Good news: travel perks. Bad news: time away from family (although I managed to only miss 2 volleyball matches—out of 60+).

9. I started CrossFit
I'm not going to comment on this too much since I'm the poster-child for yo-yo diets and workout plans that I don't complete. But, there's something I really like about these workouts, and I've got 12 months to get in the best shape of my life before I turn 50. 50! 50?

10. I started blogging
I knew this change was coming and I still wasn't prepared for it. A few years back I remember telling my friend, and blogging hero Josh Griffin, that I don't need to blog because I write books. Little did I know that blogging would be more difficult than writing books. The constant pressure (and joy) to think, write, reflect and engage with readers has been both wonderful and pressure-filled. Since 1/1/11 at 1:11pm… I wrote 270 posts and learned a ton. I'm hooked… at least for another year.

I don't know about you, but I typically don't consider the impact that change is going to have on me prior to the change. As I reflected on this last year I came to better understand why last year I was unusually scattered, unorganized, tired and emotional. Hmmm… I've got some more thinking to do on all of these changes.

Question: What about you? What was your most significant change from last year and how did it impact you? Share it here.

[Are you getting this daily blog in your email inbox?] If not, it's real easy–go here.