Leadership is not bought,

but occasionally leadership can buy something to express appreciation.
Big picture leadership principle: Value people you lead and/or work with.
Smaller leadership principle: Occasionally buying something for a co-worker shows value.
Here's my experience from last week:
I was at an advisory-type meeting last week for Youth Specialties (YS). The new leader of YS is Mark Matlock and we all (about 10 of us) gathered in Dallas to hear Matlock talk about the future of YS and to weigh-in on some future plans. No one was being paid to go this meeting—it was an act of loyalty and passion to YS.
Matlock responded by giving everyone a very nice jacket with the YS logo.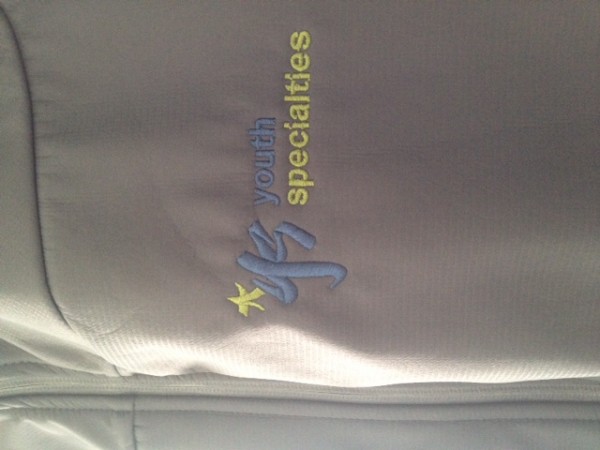 He didn't need to do this! No one came to the meeting expecting a gift, but everyone was blown away. We were already thankful for a room full of snacks (easy-to-please youth ministry types). This jacket spoke volumes.
Here's what the gift said to me:
1. "Thank you! Thank you for your time. Thank you of your support of me. Thank you for your commitment to YS."

2. "I wanted to do something nice for you. Here's something you wouldn't have bought for yourself."

3. "I value your time. I know we're not paying you, but I want you to know that I appreciate you."
This is not a leadership act that "buys loyalty"… it's an act of leadership that values people and occasionally expresses it with a gift (key word: "occasionally").
It doesn't need to be a fancy jacket. A simple $5 gift card, a book, a photo frame, whatever… It's just an easy way to value those who work with you. It shows people that you're thinking of them. Who doesn't appreciate that gesture?
Surprise can be an important part of the gift-giving too!
There's a lot of ways to value people you work with. You don't have to choose one that costs money–just do something. You want to keep your team strong? Value them. Your followers/co-workers will appreciate it… and you!
Question: What do you do to value others? Share your practical idea here.